2020: A Booming year for Philanthropy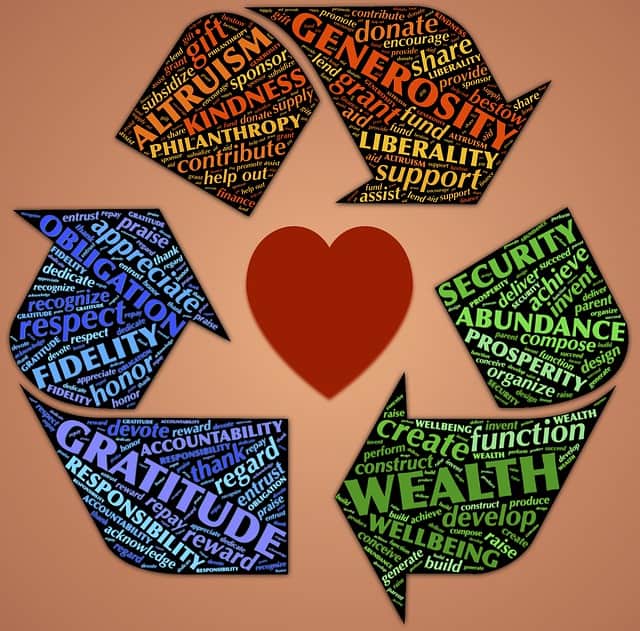 Make no mistake: There are seemingly endless ways that 2020 was extraordinary, and the rise of philanthropy is one of them.
The Chronicle of Philanthropy released its annual rankings of America's biggest philanthropists, known as the Philanthropy 50, and the results that America's wealthiest donors gave more than ever before to Historically Black Colleges and Universities (HBCU's), social-justice groups, and charities that serve the poor and homeless.
Climate change was a big winner in 2020 as well, again from mostly uber-wealthy donors.
Experts are saying the change could be here to stay.
Amazon Founder Jeff Bezos, who decided he would be stepping down as the company's CEO, made a very significant donation. He gave $10 billion to the launch of the Bezos Earth Fund and donated another $100 million to the organization Feeding America, which supplies about 200 food banks and 60,000 food pantries.
Bezos' ex-wife, MacKenzie Scott, gave large amounts of money away as well in 2020. In 2019, she signed the Giving Pledge, which means she promised to donate the majority of her fortune — including the $38 billion she received in her divorce from Bezos.
In 2020, she gave away $5.7 billion to 512 different nonprofits and organizations with causes including human service, racial justice, and food banks.
The top five donors on the Philanthropy 50 gave more than $1 billion. That matches the previous year, but no more than three donors gave more than $1 billion in any previous year on record.
Michael Bloomberg, owner and Co-Founder of Bloomberg, a financial, software, data, and media company, gave $1.6 billion to education, public health, the arts and other causes.
Phil Knight, Nike Co-Founder, and his wife Penelope Knight, together gave $1.4 billion. About $900 million of that will go straight to the Philip H Knight Charitable Foundation Trust. Knight was CEO of Nike before stepping down a few years ago.
Jack Dorsey, the Co-Founder and CEO of Twitter and Founder and CEO of Square, placed $1.1 billion into a special fund that ended up distributing more than $330 million among at least 100 nonprofit organisations.
Tom Kane, a Chicago private wealth manager, said that more and more of America's wealthiest people are clearly feeling the need to give back to their country and their communities. There's a growing awareness that the US has big problems, and it's going to take the combined effort of everyone, especially the top 1 percent, to solve them.
"Donating to the causes you are passionate about benefits not only the charity, but also can be deeply rewarding to the individual," said Kane.  "Having the means to impact the lives of other people is a privilege and is also a good way to reinforce your own personal values.  It can also convince the people around you to follow suit.  If your co-workers, children, friends or family members see you contributing to a charity, they are more likely to get involved, too."
According to The Chronicle of Philanthropy, the US' biggest donors gave away $24.7 billion to hundreds of nonprofits in 2020.
The 2020 report includes their analysis of the list as well as giving trends among megadonors.
According to the report: "Foundations, colleges and universities, and donor-advised funds received billions, but charities that feed the hungry, combat homelessness, and serve the poor in other ways received more than $700 million, the first time in the Philanthropy 50's history that donors have given anything close to that much to such nonprofits."