3 Top Benefits of Call Analytics for Digital Marketers
Digital marketing is something which is growing like never seen before. Every business is either moving from the traditional approach of marketing and investing a lot into it – they are even taking time to keep up with the industry with the help of resources like the iTonic blog. And when something is working so great then everyone should explore the opportunity to make it work for their business.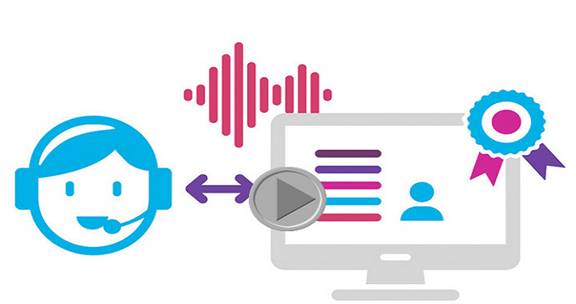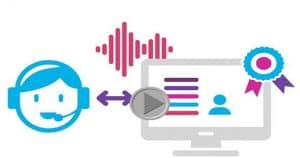 Marketers around the world are taking advantage of Call Analytics to do just that.  In this post, we are going to talk about some of the great benefits of the call analytics. But before moving ahead with the call analytics benefits for the digital marketers, first discussion about what is call analytics.
What is Call Analytics?
Call analytics provide you with all the details about the calls that you receive. This includes call metrics like-
Call duration
Geolocation of the received calls
The frequency of the calls
Caller IDs and phone numbers
Which marketing channels are driving sales.
All these details (and more) come from any call tracking software like Ringba. Ringba is currently one of the leading enterprise call tracking and management software for everyone.
If you have already signed up for Ringba then you can quickly design the campaign and get started, else will suggest you do one.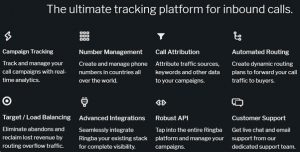 3 top benefits of call tracking for the digital marketer
Here are few amazing benefits of call analytics or tracking which will help you manage the inbound calls better. You can get the insight from the call and based on that, take the business decisions.
Lead Conversion
Phone calls have around 35-40% conversion rate compared to the 1-2 % for the web or mobile clicks. What could be better for the digital marketer who receives such dedicated calls or leads?
Before calling analytics or say call tracking, it was almost impossible for the marketers to identify where calls have been made. Earlier only tracking was possible for the source of ads like web ads or mobile ads, but phone call tracking was not possible. But now with the tools like Ringba, you can get all from any calls.
Improve Customer Experience
It has been seen that the customer prefers to call the business rather than filling the form who operate from the mobile. And it is no longer a secret that mobile users are increasing like it was never seen before. You can check the below image which shows how the mobile internet users have emerged.
So, by giving them a direct option to connect through a phone number, you will have the maximum chance of getting the leads and hence the business.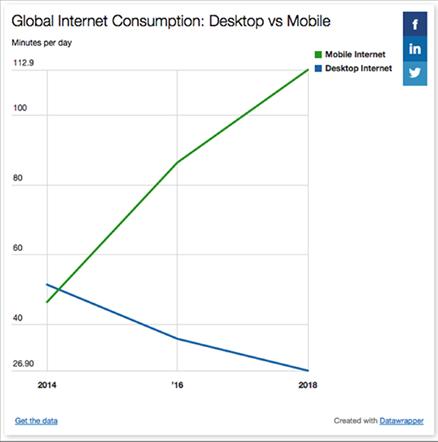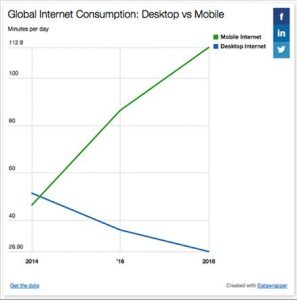 Marketing Experience
Around 70% of the leads come from the digital marketing channel and so need to be managed properly. Adding a phone number to your marketing campaign will make the experience better and will be easy for the users to reach to you quickly and properly. By using these call tracking numbers, you will be getting to know from which channel the calls are coming from and then further you can analyze to make it better.
Conclusion
Inbound calls are very important for everyone no matter it is a company or an individual. Use Ringba and manage all kind of calls in a way which can be used for call analytics.