Benefits of Using Apps in Education
Apps make our lives easier and more fun. As there is a number of applications available, selecting the accurate one can alter the complete way of your learning process. Educational apps are making learning easier for children by replacing boring and tiring books with moving animations and colorful pages.
Due to mobile phones and various feature-oriented applications, the focus of learning has completely shifted to eLearning, and now students can learn by understanding every concept from their place just a click away. The education researchers are also coming up with new techniques to convey more knowledge every day.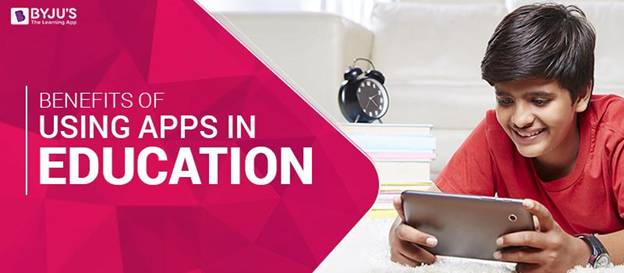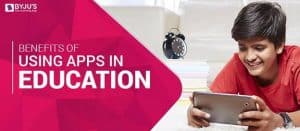 Benefits of Using Apps in Education
As per the experts, children learn faster through the apps with a wide range of attractive and interactive activities.
These applications are available round the clock and students can use them either at home or in a classroom. App-based learning is not a time-bound learning, it is relaxed and flexible to learners.
With these apps, there is no more a need for students to refer to books in libraries while preparing for their exams. There are many apps available for subjects like Math, Biology, Chemistry, etc.
Most of the apps are child-friendly. Even primary kids can operate it without much effort and parent's help.
This technology saves both the time and effort of teachers and students. By this app, students can clear their query related to the subjects and can share their assignments. Teachers can also send the academic performance of the respective students and maintain the student's records of a complete academic year.
This is an eco-friendly system, as it helps in reducing the use of paper, pencil, and other stationery products.
Apart from their regular textbooks, study materials, etc. students are fond of studying online with more interactive video explanations, 3D images, and other animated chapters.
These apps are the best solution for both interactive learning and online classes. As these educational apps are well equipped with all updated and essential information.
These educational apps can also be used by teachers in their class for demonstrating different diagrams of organs related to the Cells, tissues, and other human body parts.
The enhanced interaction between parents, teachers and students application helps in maintaining the transparency in the education sector and activate better engagement regarding the queries, progress, and performances of their students.
Needless to say, the benefits of apps in education have grown immensely over the last few years. These were few benefits of using Apps in education. For more information, subscribe to BYJU'S YouTube channel. Students can also learn various science topics easily and effectively from various engaging video lessons provided in the channel.