Canadian Mining Companies to Consider Adding To Your Portfolio
South of the Canadian border, the mining industry is about to take off as the U.S. Government pushes for rare earths independence from China.  That, coupled with the explosion in popularity of electric cars, never mind the U.S. government's push for aforementioned electric cars, could present the perfect business scenario for established and knowledgeable Canadian mining companies. America's thirst for rare earths will benefit Canadian mining companies and their investors.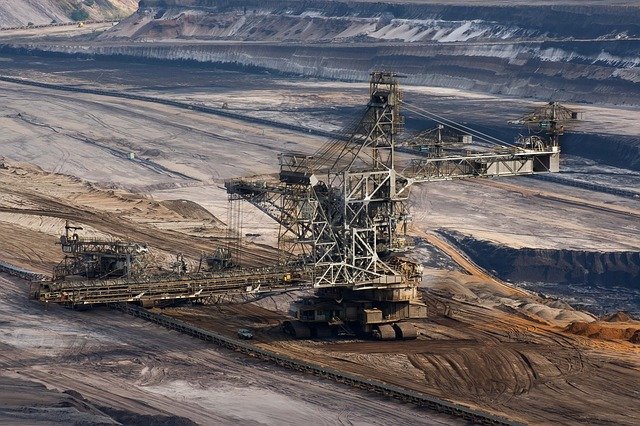 A U.S. Government source told Reuters that "Washington is increasingly viewing Canada as a kind of '51st State' for mineral supply purposes and plans to deepen financial and logistical partnerships with the country's mining sector over time."
The United States' newfound interest in domestic mining operations should be a boon for the Canadian mining industry, which saw some of its market share in critical minerals and metals erode last year, but has also seen an increase in investment from U.S mining companies who are anticipating a North American mining rush. 
Last spring, the U.S. Department of Commerce held a meeting with stakeholders about mining production in relation to the Biden Administration's plans to bolster that industry. Several Canadian mining companies were in attendance. After the meeting,  the CEO of Fortune Minerals Ltd said,  "The United States is really taking this seriously." 
"The United States' intense focus on mining has caught a lot of Canadian's attention," said Sheldon Inwentash, Founder and CEO of ThreeD Capital Inc.
If things go the way many experts believe they will, then a lot of Canadian mining companies are going to prosper.  Which ones exactly is anyone's guess, but here are five Canadian mining operations that are worth keeping an eye on as the U.S. looks to ramp up mining across the Americas: 
Equinox Gold, a gold mining company with seven mines currently in operation and 4 growth projects underway,  had the largest revenue gains year over year out of any Canadian mining company. Equinox gold operates entirely in the Americas.
Premium Nickel Resources Corporation is building a portfolio of battery grade nickel-copper-cobalt assets. PNR was selected as the preferred bidder to acquire the assets formerly owned by BCL Limited and TNMC on February 10, 2021. On March 24, 2021, PNR completed the Exclusivity Memorandum of Understanding with the Liquidator for the ongoing six-month exclusivity period to complete additional work and related Asset Purchase Agreements. Negotiations are ongoing to finalize terms on the prioritized assets that will be included in the Asset Purchase Agreement. PNR is certainly a mining company you'll want to keep an eye on as  these minerals are in high demand for the production of electric vehicle batteries.
Fortune Minerals Ltd (FT), is developing a cobalt mine that will feed the North American electric car industry.  Reuters reported the company recently "held funding talks with the U.S. Export/Import Bank."
Auxico Resources Canada Inc. (OTCMKTS: AUXIF) is a Canadian-based mining organization that is strategically positioned to provide gold, silver, niobium, and other rare earth materials.  It is actively pursuing the exploration and production of minerals from high-grade ores in Colombia, Brazil, Mexico and the Democratic Republic of the Congo. Auxico recently confirmed a 1.6 Km strike length on its company-controlled rare earth property in Colombia, with grades as high as 56.81% rare earth content. Moreover, Auxico owns a license to a proprietary processing technology based on ultrasound to separate minerals in a low cost an environmentally friendly manner.
Teck Resources Ltd. (TECK.B.TO) is one of Canada's largest mining companies. Teck has mining operations throughout North America – Canada, U.S., Peru, and Chile. It produces copper, steelmaking coal and zinc, lead, silver, molybdenum as well as products for fertilizer. 
Lundin Mining Corp. (LUN.TO) has mining operations in Brazil, Chile, Portugal, Sweden, and the United States. While 81% of what it produces is copper, Lundin Mining also mines zinc, gold, and nickel. "Responsible Mining" is part of their corporate culture, which should pique the interest of investors. 
Canada Silver Cobalt Works Inc (OTC: CCWOF) is a Quebec based company that produces cobalt, silver, nickel, and copper. The company's operations will aid in the supply chain of electric vehicle batteries, which has gained interest from investors.  Canada Silver Cobalt has a market cap of $42.32 million.