Five Advantages of a Master's in Management
If you are looking to broaden your business knowledge while intersecting it with concepts of finance and economics, then a Master's in Management might be the right higher education degree for you. In this guide we will explore five advantages of this postgraduate option and how it could give you the necessary toolkit to be a business leader in the modern world. Read on below to see which options we've picked.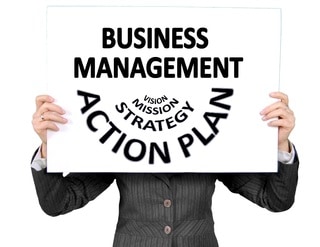 A Broad Foundational Base 
Whether it's an MSM degree online or studying in person, this type of master's degree is likely to give you expertise in a diverse range of topics touching on concepts of marketing, finance, digitization, human resources, business analytics, leadership and more. With the modern office — especially in the start-up sphere —  often requiring leaders to wear many hats at the same time, a Master's in Management's interdisciplinary approach is one of the smartest ways to prepare. 
Emphasis on Practical Experience 
Practical experience, whether it's in the form of an internship or a summer placement, often form the backbone of an MSM degree. This isn't a degree that focuses merely on management in theory, but allows you to already try out what you learn in a real environment. This makes it especially attractive to people who haven't had much work experience before. Additionally, esteemed institutions often invite real business leaders to lead guest lectures and seminars allowing you to hear directly from the horse's mouth about the true nature of success.
Directly Employable Skills 
With the Western world becoming increasingly dominated by white collar jobs, it's likely that the demand for people with management degrees will rise as they teach you directly employable skills that stand out in the marketplace. Thanks to its diverse approach, the wide range of jobs people with management degrees tend to specialize in are:
Business Advisor 

Business Development Manager 

Project Manager 

Corporate Investment Banker 

Accountant 

Insurance Underwriter 

Management Consultant 

Risk Manager 

Supply Chain Manager

Human Resources Officer

Retail Manager 

CEO and/or Founder 

Sales Executive 
This means that if there is an economic downturn, a person with a management degree can try for many different careers, diversifying their chances of getting hired. 
Build a Network 
It's likely that the different students heading into a management degree all have similar goals in a way you wouldn't find in a humanities degree. This means that it can give you a great opportunity to build your network, something crucial for success. This will come in handy later in life when you are looking for someone to start a business with, or thinking of potential employees. 
Requires Little Experience
You can apply for a Master's in Management without much experience beyond the academic. This is different to its counterpart, a Master's of Business Administration, which is usually reserved for people who have already had several years in the field and are looking to top up and hone their pre-existing skills. From all different backgrounds, from professionals to novices, a Master's in Management prepares you for the world of business, finance and leadership, creating someone ready to work across the corporate sphere with just one year of study.