How to Save Money on Your Van Insurance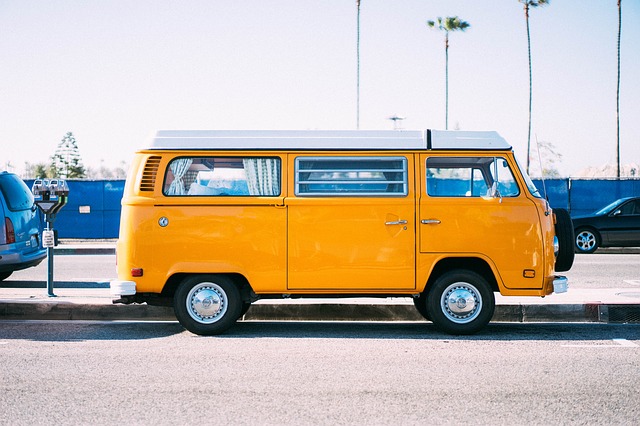 You may be required to drive a van for many different reasons. This may include working for a delivery company or any type of business that may require you to drive a van, as well as driving one for your pleasure. So, it is fair to say that it has many uses. However, with a van comes the task of finding the relevant, and cheapest, insurance policy for your needs. 
If you need to consider getting van insurance for your vehicle, you may find that it is in your best interest to find a plan that helps you to save as much money as possible. Luckily, there are many ways in which you don't have to break the bank for this type of insurance. So, let's see what they are. 
Only Get What You Need
When it comes to looking for insurance, or anything else, it can be easy to get carried away with the types of services and extras that you may be offered. If this happens, you could find that the price of your insurance can greatly increase, which is why you should only purchase what you need. Comprehensive, Third Party Fire and Theft, and Theft Party plans are the most important clauses you need to look for when it comes to finding the best insurance plan for you. However, if you are thinking about having extras, you will need to assess whether they are worthwhile before doing so, as this could save you a great amount of money.
Pay Annually
Where you can, you should pay annually. Whilst most people may decide to pay monthly for the cost of their insurance plan, others decide to pay yearly, and the latter can be very beneficial. Paying for your insurance in one lump sum at the beginning of the policy date will not only be cheaper, but it also means that you won't have to worry about paying it for the rest of the year, thus allowing you to spend your money on other areas of your personal or business life. If you do find that you want to switch plans during the year, you may be allowed to receive a partial refund, but this depends on varying factors.
Compare Insurance
You will likely do your research before you decide to settle on a certain insurance provider. Without research, you won't receive all the information you need to make an informed decision about whether this company is the best one, in terms of price, for you and your needs. So, the best way to make sure that you save as much money as possible is to take advantage of the different comparison sites that are online and go from there. When it comes to your renewal, you should use the sites in plenty of time to ensure that you are guaranteed the best deal. Taking the time to shop around is one of the best ways to make sure that you get the best value for your insurance, so don't rush, and take your time. This will work in your favour. Moreover, reading reviews of different insurance companies is a fantastic way to ensure that you get the coverage you need at the best possible price. For instance, if you are considering switching van insurance providers, these farmers insurance reviews could help you to compile a shortlist of potential insurers so you can get some quotes.
Check Named Drivers
Anyone who drives a vehicle will know that certain people could increase the rate of your insurance. Often, this concerns people who are under the age of 25 years old, as people of this age group are still relatively new to driving and so insurance companies may see them as a higher risk, which is why some rates can be so high. So, if you are thinking about adding additional drivers to the insurance of your van, you will need to check their age as well as if they have a claims history, as this will mean that you are guaranteed to pay more. Finding the right type of person to name as an additional driver could make all the difference to how much you are required to spend. 
Make Sure Your Van Is Secure
If you have implemented all the necessary safety features onto your van, you may find that your insurance company is likely to reduce the overall cost of your premium. This is because they will see that your van is low-risk and won't need much insurance to cover its protection. If you haven't yet done so, look at fitting a tracker, immobiliser, or van alarm if you need to leave your van in an unknown area overnight, as this could be vital to its security. All in all, this could make a vital difference to the cost of your insurance. 
Though the price of van insurance can be expensive, it doesn't have to be. By following the necessary steps, you will be able to find ways to save as much money as you need to on your insurance, which could prove to be beneficial in the long run.