Instagram APP for Android Review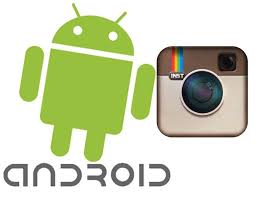 Ever since Instagram was launched, it changed the way of photography. Now people instantly share whatever is happening around them and post it right away by using only a few taps on their smartphone displays. Instagram pictures are more vibrant and full of life, thanks to the brilliant library of filters that can change how your image looks within blink of your eyes. The design has been refreshed since the Android Material design started taking shape, and now it looks even better. Instagram for Android is one of the most used apps for posting photos in Instagram itself and also other social networks like Facebook, Twitter, and Flickr etc.
Starting up with Instagram
To join in, all it takes is a simple signing up process. Instagram offers easier connection options using your Google account that you had used while setting up your Android smartphone, or if you want to incorporate a Facebook account then it is even easier. However, Instagram offers account opening option with Instagram directly so that you don't have to link any of your other social networks with Instagram. The choice is yours!
We have done a tiny sort of research where we found that most Android users prefer connecting with Instagram via Facebook or Google account. Few of them opted for Instagram accounts as well.
Introducing a new Set of Filters and Tools
In the latest few updates, Instagram has updated the app with few new filters. These are kind of identical to the ones that were there in the previous editions, however this new set makes slightly different looking photos and they are as good as Instagram standard. For precise editing of photos, there's a new set of tools as well. If you capture the photo using the Instagram camera, then you only get a basic set of tools like the grid view, flash on off switches and toggle camera button.
If you already have your photo using any other camera, then you could directly share that photo using Instagram. The basic filters would give the photos the desired look, and the users can control the filter by double tapping the filter icon and dragging the slider left and right. The filter icon looks sort of like a wand and the tools are inside the wrench icon.
Videos
Instagram also lets its users upload videos. The videos could be 15 second max, and the video would be cropped into a 1:1 cropped frame if you capture it using some other camera apps. Instagram camera functionality is very much like Vine, keeping the display tapped would record video and letting go the tap would pause/stop the video. However, you can only keep 15 seconds of video.
Posting and Sharing
After you have finished editing, the next screen contains the options to share on different social networks and you can also add a location to your photo. Use these free Instagram tools to grow Grow Your Instagram Following .
Conclusion
Instagram is indeed one great photo and video sharing app. There might be few other similar apps but none of them could outrun Instagram. Even for the less featured video option, it's still classy. Instagram surely changes the way of mobile photography.