Lara Croft : Relic Run available for Android, iOS and Windows Phone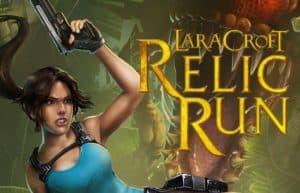 Lara Croft: Relic Run is the novelty of exciting games for free adventure for fans of the classic character of Lara Croft. Lara Croft: Relic Run is essentially a combat running game.It is a hybrid of the classic running game style of Temple Run and some action games . Run, jump and do stunts in the fantastic scenery of this classic action game. There is no time to lose. How will Lara survive in the jungle and in the other levels of the game? Here are some features on game play.
• Find your way through ancient fascinating scenarios, full of dangers and secrets
• Reload weapons of Lara and get involved in the fighting of this shooter game
• Use the movement parkour and acrobatics to escape from a dead certain
• Vehicles super fast as off road ATV and powerful motorcycles will help Lara to advance through the    levels and the dangers
• Clashes with epic bosses, including the return of the infamous T-Rex! Helping fight the enemy with the    weapons available
• Upgrade the equipment Lara to help in the fighting in the jungle
• Boast with friends of points won in the classic action game for excellence.
• Use cunning and tries to sabotage friends cursing their Relic Run
Lara Croft: Relic Run is  available to download free on both the Google Play Store is on the App Store of Apple. In addition to the badge for download on both platforms, a series of screenshots and videos related to our preview. Let's find out together! Have fun!