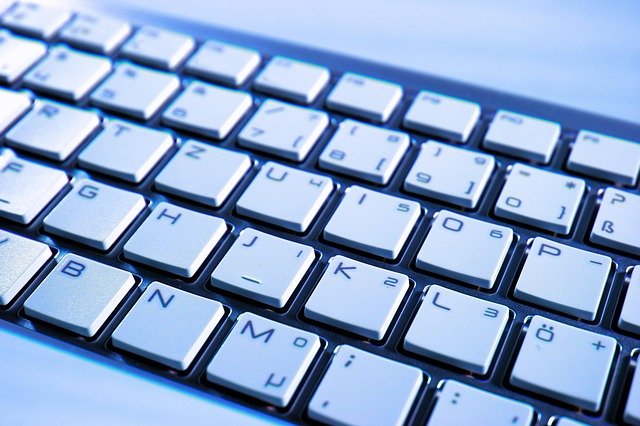 When the average person thinks about mining, they probably don't think about an industry that relies much on technology. However, mining is one of the most technologically advanced industries around. The industry has embraced several hi-tech solutions to better extract the minerals needed to make the modern world run.  For instance, 3D printing of parts, autonomous vehicles, drones, and even autonomous vehicles are all major players in the mining world now. 
Not only is the industry using existing technology, but it is continually on the forefront of innovation.  "The technology that is shaping the future of mining stands to benefit companies as well as consumers," said Saint Jovite Youngblood, Owner/President of Youngblood Metals Mining.
Here is how mining has embraced technology. It will change the way you look at the industry. 
3D Printing of Mining Parts
Fortescue Metals Group (FMG), an Australia mining company that is the world's fourth largest producer of iron ore, recently partnered with Australian metal 3D manufacturer Aura Labs. The plan is to have the capability to manufacture parts on site via 3D printers.  This cuts down on costs and has a lower environmental impact. 
"We're excited to sign a preliminary agreement with Fortescue and pursue the opportunity to apply Aurora's Rapid Manufacturing Technology [RMT] to the mining sector," said David Budge, Aurora Labs' Managing Director. 
Deploying 3D printers in the mining industry is also being explored to help in other areas of mining as well.  Industry insiders hope that one day 3D printers will print Personal Protective Equipment (PPE) and will lower the cost of drones by allowing mines to print their own replacement parts for those as the use of those high-flying devices has become standard in the mining industry.
Drone Use at Mines
The use of Unmanned Aerial Vehicles (Drones) by businesses of all types has skyrocketed over the last decade.  For many, like the mining industry, drones have revolutionized how they do business. The deployment of drones by mining companies has improved their safety, productivity, and on-site data collection.
The mapping provided by aerial observations makes mining more efficient. The enhanced data collected by the drones benefits the mine's productivity and allows for the company to map out dangerous areas. 
Autonomous Vehicle Use on the Rise
One of the largest mining outfits in the world, Rio Tinto, says it has over 130 autonomous trucks in use. The company also has an autonomous train system called AutoHaul™, a network of 200 rail cars that transport iron ore in Western Australia. It has completed over 4 million miles of trips.
Autonomous vehicles save money and are safer.  For example, autonomous vehicle tire's last 40% longer because the vehicles don't stop as hard or drive erratically with computers running them. The extra smooth trips reduce costs to operate the vehicles and, without human error to worry about, are much safer for miners on the jobsite.  Per the World Economic Forum, automation will reduce injuries in the mining industry by tens of thousands by 2025.
3D printing, drones, and self-driving vehicles might seem like a thing of science fiction, but it's not. Rather, it is how business is getting done in the technologically advanced mining industry.
The Benefits of an Early Education
The benefits of early education are many. Early education helps develop many essential skills necessary for success in life. These include creativity, self-sufficiency, social-emotional skills, and diversity.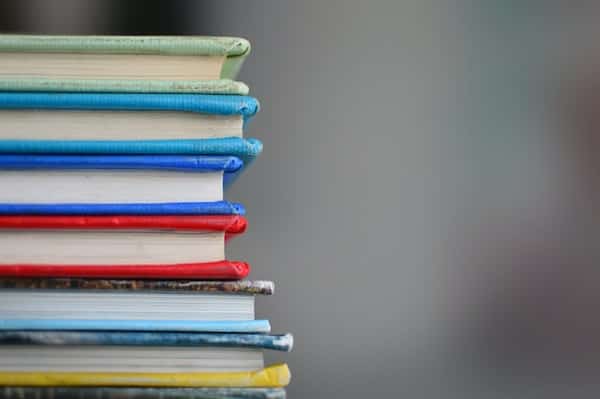 Social-emotional Skills
One of the essential benefits of early education is the development of social-emotional skills. These skills help kids learn how to interact with others, work as a team, and handle conflicts. They also allow them to make good decisions and focus on their goals. Social-emotional learning is crucial for students' success in school and the workplace.
Early childhood educators at a preschool Lexington MA have the opportunity to develop students' social-emotional skills in their care. This is a crucial way to ensure the success of all learners.
Researchers have found that social-emotional skills positively impact students' academic performance, reducing bullying and dropout rates and decreasing instances of depression. It can also improve employment prospects and increase social mobility.
Today's schools are multilingual and multicultural, requiring educators to serve students with different backgrounds and motivations. Schools need a supportive environment to maximize the potential of all students.
Decision-making Skills
Developing good decision-making skills can benefit children in the long run. Children given the tools to make decisions will find it easier to control their behavior, be responsible, and succeed.
Good decision-making is more than the ability to decide on a career path. It includes taking a holistic approach to the problem and evaluating multiple solutions.
Learning to make a decision is a life skill that everyone needs. Whether it is deciding on a career path or choosing a college to attend, decision-making is an integral part of everyday life. When children learn how to make these decisions, they are better prepared for the challenges of adulthood.
A great way to practice good decision-making is by observing other adults. This will help your child gain a more well-rounded perspective on how people view the same issues.
Self-sufficiency
The benefits of early education can be the difference between a child's success and failure later in life. Children must be capable of doing things independently to grow up to be successful.
There are many ways to teach children about self-sufficiency. Parents can make small tasks easy for their kids. For example, having a toddler wipe up after mealtime can be a great way to show independence.
Many low-income families are struggling to pay for child care. It is essential to find a daycare that offers free or low-cost services.
Parents often prefer to do everything for their children. However, this approach can lead to children depending on their parents.
Parents need to let their children make mistakes. This will help them learn how to deal with consequences. If the child realizes the consequences of their actions, they will be less likely to repeat the same mistake.
Creativity
Early education can benefit a child in many ways. It helps develop a child's physical and mental skills. Children's problem-solving abilities can help them in many aspects of their life.
Creative thinking can help children develop confidence and self-esteem. It can also strengthen their gross and fine motor skills. Educators can encourage creativity by assisting the kids in experimenting.
Research shows that a creative environment can improve children's cognitive development and memory. It can also boost their emotional and social skills.
Creative activities include art, music, and reading. Using innovative materials like clay and masking tape can improve hand-eye coordination. Imagining can also boost self-confidence.
To encourage creativity, it is essential to have a wide variety of creative experiences for kids. Kids need time to play with materials, experiment, and plan.
Diversity
A strong EdD program will help educators learn how to incorporate diversity into their classrooms. This includes knowing how to create an environment of inclusion and acceptance. These skills can benefit all students, especially those from diverse backgrounds.
Creating a culturally responsive learning environment can also help children develop a sense of self-worth and a positive attitude toward diversity. Children who feel like they belong in their classrooms are more likely to be engaged in their studies.
Educators must become familiar with individual student backgrounds to create an inclusive learning environment. They must understand their unique strengths and weaknesses and how their different cultures may affect their classroom behavior. Teachers must create an environment that supports all students and encourages them to voice their opinions.
Holistic Materials and Their Usage in Education
Among the many benefits, holistic materials provide are the ability to improve language skills, cultural literacy, and social-emotional development. These benefits also enhance learning outcomes and improve learners' satisfaction.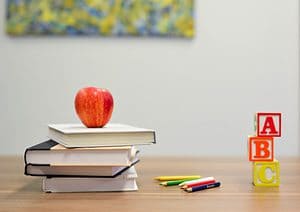 Meaningfulness is an essential factor in the learning process.
Whether designing a learning environment, studying a topic, or pursuing a career, meaningfulness is essential. It is a construct that reflects the complexities and ambivalences of human endeavor. It is shaped by the individual's values and beliefs and the broader context.
A growing body of research on meaningfulness has highlighted the complexities of meaningful work. However, most of these studies have adopted a quantitative, positivistic approach. This approach has limited the amount of empirical research on meaningfulness. The most important empirical studies on meaningful work have come from the positive psychology literature. Nonetheless, more than this approach is needed to capture meaningful work fully. More robust measures are necessary to identify meaningful work.
One of the most critical facets of meaningfulness is a person's sense of purpose. Individuals with a sense of purpose engage in activities that are meaningful and meaningful to others. For example, they think about ways to help others and spend time with those they care about. Those with a sense of purpose also live longer and experience fewer health problems.
Enhances learning outcomes
Enhanced learning outcomes can be achieved by using holistic learning materials and strategies. This approach focuses more on developing a student's skills and knowledge than rote memorizing. In addition, it can also promote lifelong success.
One of the many advantages of holistic education is that it supports children's social and emotional needs, which is vital in early childhood development. This is achieved by ensuring a child's safety and providing a supportive learning environment. Holistic education is also about self-discovery and helping children learn about their strengths and abilities.
One of how a teacher can accomplish this is by using an inductive approach. This approach works on many levels, from introducing concepts to students to evaluating learning outcomes. For example, you could teach students to estimate distances using a tape measure.
Promotes social-emotional development
Social-emotional learning (SEL) programs have proved influential throughout the last two decades in K-12 classrooms. These programs develop students' abilities to manage their emotions and develop positive relationships. They also provide students with skills to succeed in college and the workplace.
Many schools today have diverse cultures and backgrounds. This multicultural environment creates opportunities for students to develop social and emotional skills. These skills help them to build positive relationships with others and to connect with their families. In addition, using educational technology, students can be introduced to SEL concepts even if they don't have access to professional trainers.
To promote healthy social-emotional development, teachers must model positive behaviors. They also must provide students with opportunities to practice and apply these skills. They can create trusting and supportive relationships, express warmth and affection, and demonstrate respect.
Meta-learning is another concept that connects to meaningfulness.
Among the many concepts that connect with meaningfulness, one of the most intriguing is meta-learning. The idea is relatively new to cognitive psychology but has been applied to machine learning techniques. This learning type involves using prior experience to change an algorithm. The goal is to develop a wholly self-referential algorithm.
One of the more exciting uses of meta-learning is regenerative meta-learning. This involves an algorithm that can learn to adjust its parameters, blurring the line between variation and novelty. This type of algorithm can be a boon for future versatility.
An excellent way to measure meaningfulness is to compare the predictive power of several extant measures. This will give a clearer idea of the relative importance of different facets of meaningfulness.
Improves language skills and cultural literacy
Creating a culturally inclusive healthcare system requires a savvier and more knowledgeable workforce and a keen appreciation of a diverse population's language and cultural nuances. One way to achieve this is to create a supportive environment encouraging multilingual participation and collaboration among providers. Another way is to develop organizational accommodations that are tailored to specific needs. Finally, there are many ways to promote health literacy. This includes various educational activities, health communication techniques, and public and private initiatives to encourage people to talk and learn about health topics. For example, the National Center for Cultural Competence (NCCCC) is a leading organization promoting health equity through education and research. As a partner of the Health Resources and Services Administration (HRSA), NCCCC guides community health centers in areas such as promoting health literacy, increasing the capacity of healthcare programs, and providing resources to help community members access health care and improve their health.
Great reasons to take a qualification in data science
In today's rapidly changing job market, where career stability appears largely a thing of the past, it can often seem impossible for job seekers to know what to study. Certainly, there's little doubt the jobs landscape has changed immeasurably over the last couple of decades, making many question what qualification offers the best security and prolonged chances of employment in the future.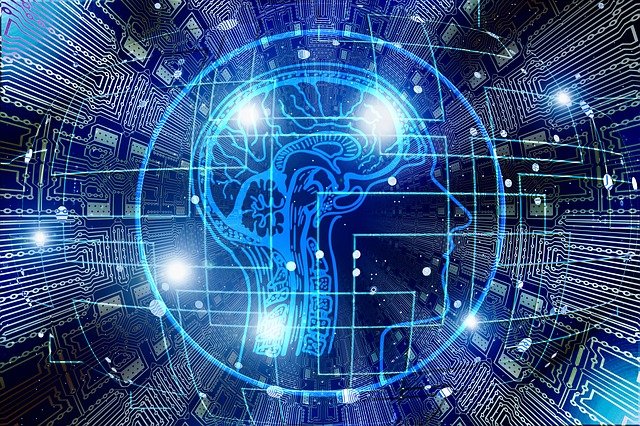 A fourth industrial revolution 
The rate of change and pace of the development of technology in recent years has been nothing short of remarkable and today's workplace is massively different from that of even last decade. With the rise of tech, machines, and the increasing use of automation in business, it seems clear that the jobs of tomorrow will likely be very different from those of today. 
This so-called digitization of business has made many analysts suggest that the world is currently in the throes of a fourth industrial revolution – or Industry 4.0, as it's often called. With Artificial Intelligence (AI) and Machine Learning (ML) now playing an increasingly important role – plus the growth in robotics and autonomous machines – it is perhaps little wonder so many of today's job seekers remain at a loss when trying to decide what career path to follow.
If you can't beat them, join them
With tech transforming so much of our personal and business lives these days, there's surely little doubt that some of the most secure jobs in the future will be in the computer and IT sector. Indeed, in our modern world, it's almost impossible to think of any firm that doesn't rely on the web and tech to at least some degree. Companies can Convert XML to CSV online, and use cloud computing services so they can access documents from anywhere in the world, just to name a few. From simple web browsing or emailing clients right up to Big Data crunching and e-com-only businesses, pretty much all companies these days rely on technology. 
The importance of data in today's world
Never before have we shared and imparted so much of our business and personal affairs to online systems. From Facebook and the other massive social platforms to blog sites and messaging apps, the world has gone largely digital, with the boundaries between the real and natural worlds constantly blurring. 
This reliance on tech (and our seemingly insatiable desire to store sensitive information online) has led many industry experts to suggest that data has now become the world's most valuable commodity – worth even more than the traditional high-value hitters like gold and oil. 
Certainly, it's most definitely true that we all collectively rely on online systems more than ever. 
The role of a data scientist
As you might expect from the title, a data scientist works with data to understand and analyze information, often making key data-driven decisions. These rules and practices are increasingly being applied to all spheres of business, with analysts able to study traced data and then come up with solutions for everything from how to drive greater efficiency in a firm to making predictions on future profitability. 
The data science sector is growing at an exponential rate as firms all around the world seek to gain a competitive advantage by getting a better insight into and understanding of their internal processes. 
Data scientists will typically have a variety of separate (yet inter-related) skills, ranging from mathematics, modeling, analytics, and statistics to basic business acumen and an understanding of commerce. 
How to become a data scientist
While it would theoretically be possible to learn data science on your own, by far the most common and successful route into the industry is via a professional course at university. These days, with the increasing rise in online tutoring, it's easier than ever to break into a career in data science – even if you're already working in another role. 
Online courses give students the flexibility to learn in their own time, at their own pace, and at a time and location that suits them – which, of course, is a far better and more successful way to take a course. Programs like a data science master degree are offered by a huge range of universities and colleges now, removing the need to attend in-person and on structured timetables. 
Reasons to become a data scientist
As mentioned above, the jobs market has never seemed as uncertain as it does today, and it frequently appears harder than ever to find a career that will offer any measure of security tomorrow, never mind further down the line. 
However, data science is one sector that has many advantages over other, more traditional jobs for the reasons noted below.
Data science is a growing sector that shows no signs of slowing
While it could be argued jobs related to computers and tech are already some of the most secure, data science and, in particular, the demand for data scientists, is far outstripping supply. Indeed, it's been reported by McKinsey and Co that there is already a global shortage of data scientists – a situation that looks as though it may continue for some time. 
By studying data science now, you could get one foot in the door of an industry that appears to know few bounds and that is in high demand across a huge variety of other sectors – anything from farming and agriculture to high finance and tech companies. 
You'll earn a great salary as a data scientist
As you would probably expect, with such a high demand for data scientists, the expected salaries are also suitably high – much, much higher than in many other computer and tech-related industries. 
You will be a valued, trusted member of staff that can change the direction of a company
Data is now the backbone of firms for everything from sales to internal communications and processes. As a data scientist, you'll have a greater insight into a company than pretty much any other member of staff and will be able to apply that knowledge to drive real change and increase efficiency. 
Company owners and bosses are increasingly looking to their data scientists to affect change across their firms from the top down. As companies come to realize the value of the data they produce and, perhaps more importantly, just how much that data can increase efficiency, the value of their data team will similarly increase. 
Working as a data scientist in a company is one of the most rewarding positions imaginable and, as might also make sense, could lead to even greater opportunities further up the chain in management. By helping add value and increase profits in a firm, you too will increase your worth. 
Data science is constantly evolving
Unlike many other relatively static careers, the data science sector is still in its relative infancy and is constantly evolving. As new technologies come to the fore, like blockchain and edge computing, the role of the data scientist will continue to change and likewise evolve. 
Moreover, other cutting-edge technologies are now also making inroads into data science. For example, some exciting work and progress is being made using Artificial Intelligence (AI), Machine Learning (ML) and so-called Big Data analysis. 
Working as a data scientist will empower you with knowledge of these bleeding-edge technologies and give you a highly varied and interesting job where no two days are the same. 
Work is virtually guaranteed as a data scientist
Through a combination of the demand for data scientists and the fact that there are still relatively few specialists globally, the employment opportunities in this industry are among the best of any job today. Moreover, as the skills of a data scientist can be applied to so many different sectors, it seems rather unlikely that demand is going to lessen anytime soon. In a time of so much turmoil within employment markets, coupled with so little relative job security, working as a data scientist could be just the job you're looking for. 
The skills you'll need to develop to become a data scientist
As mentioned above, there is now a huge variety of specific data science courses available both online and in the most traditional settings of real-world, in-person education. However, while these courses will undoubtedly help you develop the skills required for the job, some natural aptitudes will make you more likely to succeed in the role of a data scientist. 
Some of the skills that will help you get ahead in data science and forge a long-lasting career include (but are not limited to):
Statistical skills – The ability to query, decipher, and interpret data sets.
Mathematical skills – Having strong applied mathematics skills will help tremendously in data science – as will algebra, calculus, and having an understanding of probabilities. 
Coding and programming – It should go without saying that understanding programming and languages will be a huge help for a career in data science.
Extremely strong communication skills – There's little point in collecting and interpreting all this data if you then lack the skills to describe your findings and offer an insight into work for stakeholders. A good data scientist should possess excellent interpersonal and communication skills – plus the ability to present these findings.