MobiStealth – An Android Spy App Features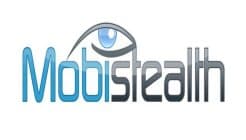 The title might boggle your mind about 'why would someone even need to spy on someone's cell phone!'; then you actually need to see with your eyes wide open. There are plenty of reasons to spy on a smartphone, for example to know what your children are up to, what your employee might be cooking when they are playing along your business with your money or even to know whether your partner is cheating with you. Even though we strongly recommend settling down all these issues by having a conversation face to face, but that could just not work out at times. Hence, we have to turn to apps like MobiStealth to track their daily personal belonging – a smartphone; the machine that certainly knows way more than you do.
However, we expect no one would use the spying app to invade anyone's privacy without any really good reason. You could be sentenced by law for such acts, remember.
Versions of MobiStealth
This app comes in two versions in different levels of price points. The intention of making two versions was to enable more people to use the service. Not everyone would require extensive in depth spying on an Android phone, rather just getting the surveillance data on personal stuff like SMS, calendars reminders, phone call logs, internet and email history and location data. For only monitoring the mentioned, you might get the light version license in three different terms, for 3 months, 6 months or a year. The price is $39.99, $59.99 and $89.99 respectively.
On the other hand, the Pro version can get few additional features like recording calls without letting the phone user know, get into the gallery and tracking the videos and photos and even WhatsApp messages. For these additional features, you have to spend respectively $79.99, $119.99 and $149.99 for three different licensing time length.
Basic Features
These features are available in both the versions.
SMS and Call Logging: Using the MobiStealth app, the person who's spying on the person being spied on can see all the calls been made from and to the smartphone; and also the text messages. The online control panel fetches these data and makes them readable on your computer.
Internet Activity: You can monitor all the internet activity that happens through the browser. The bookmarked links and history is viewable on the control panel. For parents with a teenage child, this feature might help a lot.
Contacts: The entire phone book could be fetched and saved on a computer using the MobiStealth control panel on a computer.
GPS Tracking of the Device: Even though this is a battery hungry feature, it still is very useful to track where the phone bearer goes. The tracking could get blotchy at times, but that is due to the GPS chip not being able to fetch the data coordinates. Not an issue with the app.
 Pro Features
The paid version comes with few extensive features, you could live without these but it's good to have  these on board.
Record sounds or calls: Using the MobiStealth Pro, you can record any sound around the phone's surrounding or a call. If your phone is stolen, or the person has been abducted, or they have been willingly hanging out with people they shouldn't be – you could get easy proofs of whatever is happening.
Track Photos and Video from the Gallery: The light version doesn't let the users peek into the gallery but the paid one does.
WhatsApp: To get the WhatsApp chat histories, you need to use the pro version.
Conclusion
The app is pretty old in the market and it's been used widely as well. There are many modern software which does the same job, but the length of MobiStealth's service interested us to have a hands on experience – it did pretty well.