Must know Tips before Going Shopping For A New Laptop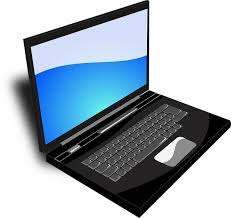 Are you thinking of purchasing a new laptop? Perhaps your current one needs to be replaced, or you may not have one yet. It is important that you know the many different types that are available, and which one may work best for you. The tips in this article will help guide you in your purchase.
Before you start shopping for a new laptop, decide how much money you can spend on it know what you will be using it for. If you simply need a laptop for business or school, you can get a great laptop for less than one thousand dollars. In this case, make sure Microsoft Office is already loaded onto your computer.
Use a cooling pad to extend the life of your computer. People don't often realize that many laptops end up no longer working because they were allowed to get too hot. This can be remedied with the help of a cooling pad meant specifically for laptops, and they are inexpensive and worth it for your computer.
If you plan on keeping this computer for quite some time, make sure it can be upgraded. You may need to swap out the hard drive or add more RAM. These changes are easier to make on some computers than others. Try to get the newest options but don't overpay for these upgrades that may be obsolete next year.
Learn a little bit about specs before you purchase a laptop. Know the differences between various CPUs, hard drives, graphics chips, and RAMs. You do not need to know everything about each of these items, but understand what each is and what function they have in a laptop. You do not want to spend more for something that you do not need or not spend enough for something that you wanted after the fact.
Large screens may look very good, but they are not always convenient for a versatile laptop. If a laptop has a seventeen-inch screen, it will probably weigh around seven pounds. Also, a large screen uses battery power quickly.
Be weary of the amount of memory that your laptop comes with. As you start pushing the envelope and getting close to maximum capacity, you will notice it gets slower. Have a portable flash drive or external hard drive to transfer miscellaneous files like videos and music to save the storage on the device itself.
If the laptop you want seems to be outside of your budget, look at refurbs. Refurbished models offer a great price, and if it has a good warranty, the risk is minimized. Buying a refurbished laptop may get you the type of laptop you once thought was out of your price range.
There are many different types of laptop computers to choose from, and now that you have the valuable information in this article you know what to look for. Do you need one with lots of memory or just a notebook for convenience? Remember the tips you just learned when you go shopping.