A Shift to Digital: How COVID-19 Has Transformed Real Estate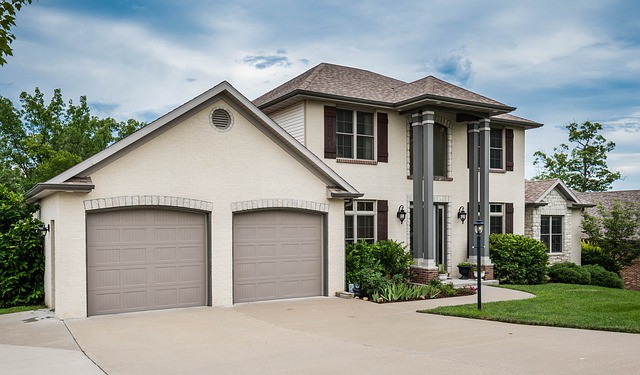 Looking at homes back in the day – back, meaning ten months ago – potential homebuyers preferred the tactile-standard of walking through an open house, touching the amenities, and shaking the broker's hand when the purchase was completed. 
Those days are gone. 
While virtual 3D tours and video calls began to thrive years ago, the COVID-19 pandemic created a new digital norm for homebuyers. Crisp, high definition 3D virtual tours allow buyers to see every nook and cranny of a house. Nowadays, there is even drone footage of entire properties. While the old standard of physically touring real estate will probably never disappear, the pandemic has certainly transformed the real estate market into the digital era.
High Tech Simplicity
Millennials also helped drive this high-tech trend long before the pandemic. This generation uses smartphones and other technology to research (and buy) their first homes. Interestingly, the largest changes from the pandemic are not just about technology, but also about how it has shifted the psychology of consumers. The quarantine forced buyers to reevaluate what they really want in a home, and it made them think twice about what is important in life. 
Still, all of those reasons reinforces the need for high tech to drive the real estate market, especially now.  Digital real estate websites like Nobul know all about the changing market. At Nobul, consumers can choose agents, get prices, and get analytics on everything from neighborhoods to schools, all from the comfort of their homes.
Lifestyle Real Estate
As more homeowners abandon the city life for a more suburban experience, they are looking for wide open spaces. One of the growing trends in this new market are lifestyle real estate choices. Lifestyle real estate includes large homes, often in master-planned communities, and they support health and wellness lifestyles. Homeowners associations are back in style too, but they're better organised than they used to be, with an inspector of HOA elections ensuring everyone gets their voice heard in the community.
The communities generally have tennis, golf, and fitness clubs, as well as spas and restaurants. And while many of these properties are remote, there are usually quaint towns nearby for shopping and dining. The idea behind lifestyle developments is to have everything you need right on the property. Most of these communities are built on acres of open spaces, have walking paths as well as access to water activities. 
During COVID, people have decided that if they must work at home, the "office" might as well be beautiful. As an example, look at Nassau County Florida's master-planned private community Tributary. It understands this new virtual frontier, and home buyers can tour properties in high definition 3D.
To make the buying process even easier, consumers can use Nobul to find lifestyle real estate properties. Also, home design, plans, and specifications are all at the customer's fingertips. And they never have to drive anywhere to see it.
The New Landscape

It's safe to say, the COVID-19 pandemic has changed the real estate landscape forever. Digital technologies allow homebuyers to tour and buy a home virtually. With websites and apps like Nobul, the entire process is simplified, and the home buying process is streamlined.