Why Is My Background Check Taking So Long?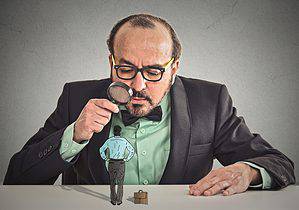 Background checks are an important part of the hiring process. When you want to screen an employee and learn more about them, the background check process is what reveals information. Furthermore, background checks help you verify the identity of people you find on social media, dating websites, and much more.
That said, some background checks take longer than others. Knowing how long a background check should take or why it's being delayed will help you speed up the process. Read on to learn more about how long background checks take below.
What Is a Background Check?
A background check is a process of looking for information about someone. Background checks are useful for verifying someone's identity, criminal record, and educational background. Many employers use background checks to screen employees before hiring them. Furthermore, many individuals use background checks to learn more about people they're speaking to online.
What Information Is Found on a Background Check?
Background checks reveal a lot of information about someone. Depending on who you search for, you'll find the following information:
Full name
Date of birth
Social security number
Criminal records
Court records
Driving records
Social media accounts
Dating profiles
Family members
Sex offender status
Marriage records
Divorce records
Email address
Address
Phone number
Some individuals may have full reports that include all of this information but people who don't have many public records will have smaller reports.
Can Anyone Run a Background Check?
Yes, anyone can run a background check. Individuals and companies can run a background check on just about anyone. However, there are some exceptions. Examples include searching for information about domestic help, current employees, or using a background check to stalk someone. Otherwise, background checks are legal.
The Most Common Causes of Background Check Delays
Several issues may cause background checks to have delays. Ultimately, what causes them depends on the individual you're running the background check on and the staffing agency or background check company you're using.
Missing Information or Incomplete Forms
When background check companies send forms for a potential employee, the information doesn't always get filled out. Employees may fail to add information to the report, and this will slow down the process.
Additionally, there is a period when companies need to receive written authorization. According to the Fair Credit Reporting Act (FCRA), a specific process needs to be followed, including signed authorization. If these forms don't get filled out immediately, the background check request may get delayed or expire.
The FCRA's period for signed authorization is three days. Therefore, following up with your staffing company within this window may help you.
Inaccurate Information
Inaccuracies cause background checks to get delayed. For background checks, Inaccuracies may be deliberate or accidental. Still, this happens frequently and results in a background check taking a much longer time or giving you inaccurate results.
Some common causes of inaccuracies include the following:
The wrong spelling of someone's name
An incorrect social security number
An incorrect date of birth
The wrong last name
An expired license or identification card
Depending on the information submitted and how good the background check company is, delays may happen when this information is incorrect.
Legal Requirements
There are several types of background checks. Depending on the background check, there is an allotted time for the process. For example, an FBI background check may take between 3 and 30 days.
Holistic FBI background checks that look for every detail about an individual take up to 30 days. However, FBI-based criminal background checks take between 3 to 5 days; depending on the background check you request, you can expect these variations in time.
Other types of background checks may also vary. For example, it may take up to 48 hours to receive information about someone's driving records in states like Texas. Therefore, it's necessary to look into how long the type of background check you're running takes.
Bad Records
Records aren't always kept well. In some cases, universities and other institutions will keep paper-based records. These records aren't as efficient as online ones because someone has to sort them manually; understandably, this takes time.
Even places that have online records may not keep the best records. For example, there may be missing information or files about someone that may have been deleted by accident or after long periods of time. For these reasons, bad record-keeping practices may be a major cause of delay.
Natural Disruptions
Natural disruptions are also an issue when it comes to background check delays. A natural issue may be a failure in infrastructure or another serious issue that makes it difficult to obtain background check records.
Natural disruptions include things like:
Storms
Blizzards
Flooding
Electrical system failures
Damage to servers
Fires that burn physical records
In any of these events, expect significant delays for information about a background check.
How To Avoid Background Check Delays
Several things may cause a background check to get delayed, so knowing how to avoid these issues will help. The good news is that there are some effective methods to get your results faster.
Use a Public Records Search Tool
Public records search tools like Information.com help you fill in the gaps. When a background check is taking a long time, using one of these tools will give you information about someone faster.
Additionally, you can use information you find from a people search tool like Information.com to expand your background check. For example, perhaps the information you gave to a background check company is incorrect, or public records misrepresent you; you can use a public records search tool to verify details and know what will come up.
These are only some examples of how you can use a public records search tool to find information about someone.
Follow Up
Following up is one of the best ways to avoid delays. Because of the FCRA's three-day authorization period, following up before the three days are over is a great way to ensure that everything is filled out properly.
Most organizations provide you with their phone number or other contact details. Use that information to follow up.
Use Reputable Background Check Companies
The use of reputable background check companies is essential if you want to avoid delays. Saving money is great but not always effective when you need something done quickly. Unfortunately, some background check companies are faster than others, so make sure you look into this information before you decide.
Furthermore, you can also use accurate online background check tools like Information.com. These tools return instant results (under 5 minutes), and the information is accurate. However, keep in mind that this information is a bit more limited than some professional background checks.
Final Thoughts
Background checks are an important part of the hiring process. Moreover, background checks should be completed quickly to verify information. While many good systems are in place to help you complete a background check, you should always be prepared for delays.
Preparing for delays is important because you'll better understand what to expect. Furthermore, it becomes easier to mitigate delays and get the information you need faster.