The Education, Skills and Mindset to Take Your Engineering Career Further
If you want to work as an engineer or are already working in this role, being successful in your career requires much more than simply having strong math and science skills. While a good technical knowledge of your subject is often required to advance your engineering career, soft skills and the right perspective are often just as important for engineers that want to move up the career ladder, especially those who are interested in working as an engineering manager. The role of an engineering manager requires a combination of your technical engineering skills along with strong business, people, and management skills in order to succeed. Whether you're currently working as an engineer and are ready to take the next steps in your role or are planning out your long-term goals as an engineering student or graduate, here are some strategies that you can use in your professional life to improve your chance of not only getting hired, but also thriving in higher-level engineering role and engineering management.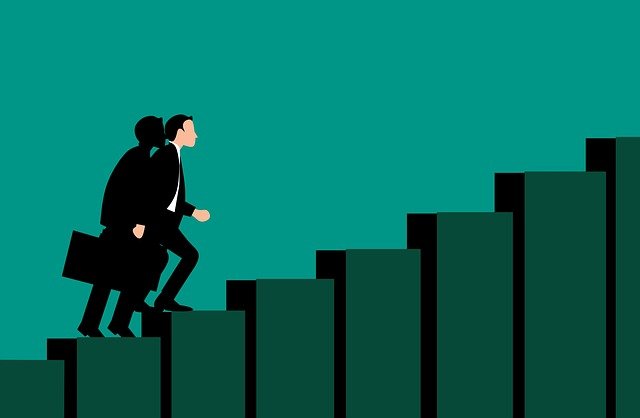 Get an Advanced Degree
One ideal way to improve your technical knowledge, further your engineering skills and create new opportunities to take your career to the next level is to enrol on an advanced engineering degree such as this Masters in Engineering Management online program from uOttawa. In the field of engineering, getting an advanced degree such as a master's degree in engineering is becoming more and more necessary for professionals who want to enjoy more momentum and bigger responsibilities in their careers. More and more employers now require engineers to earn a master's degree within the first few years of starting in this profession, with several industry groups calling for a master's degree to be recognised as a basic credential for engineers to gain their license to work in this field rather than the bachelor's degree. 
Improve Your Teamwork Skills
With so many different engineering disciples, some engineers may be in position where teamwork is more important compared to others, who may work in an environment that is more solitary. The ability to successfully work alone is a strength that is worth having; however, today's world is becoming increasingly collaborative, meaning that engineers need to actively work on becoming better team players if they want to get further in their careers. Most of the time, engineers today work as part of multidisciplinary teams where it is necessary for them to work well with other people who may not always have the same training, background, or knowledge that they do. Because of this, one of the best skills that an engineer can have to help them improve their career is the ability to work well with others and communicate clearly even with people who do not have as strong an understanding as them of the project at hand. For example, engineering managers will often be required to work closely with business professionals who are not trained in engineering. 
Boost Your Creativity
One of the main things that sets successful engineers apart from the rest is their ability to be creative and innovative when it comes to working on new projects and products. If you are currently working in an engineering role and want to take your career even further, thinking more creatively may be useful when it comes to helping you get an edge over your competition and getting noticed by your employer. Many successful engineers are people who can think creatively and are open to new ideas that might not always come from within their team or workplace. Although not every creative or innovative idea that you have as an engineer is going to be acted upon, the ability to think creatively and come up with something new can help you stand out in your career and become a more valuable resource to your employer. 
Think Outside the Box
When it comes to being creative in engineering, the ability to think outside the box is often essential. While engineering is a STEM career, it will often allow for more creativity compared to other STEM fields. Engineering is a field with several different disciplines and subsectors to choose from, so most engineers tend to focus on just one that they choose. However, it can be helpful to think outside of the box in terms of your career; for example, finding inspiration and ideas from other engineering disciplines can make it easier for you to find new opportunities that you may not have been previously aware of. Many engineering disciplines will often have overlaps with one another such as software, electrical, and mechanical engineering. Becoming more familiar with other engineering disciplines and using this knowledge to make connections can help engineers become better prepared for potential project issues, become better team players, and find more work opportunities by improving their skills and knowledge. 
See the Bigger Picture
It's sometimes easier to focus heavily on the smaller details when working in an engineering career. However, in order to move further in your role, especially if you want to get into an engineering management career in the future, it's crucial that you are able to see the bigger picture. Many engineering firms today look to hire engineers that have a business mindset, particularly when they are hiring for management positions. Experience with planning and strategy along with a high technical knowledge and expertise are some of the most important things that you need to get into a higher-level engineering management career, and highly sought after in the industry today. In many cases, you may find that improving your big picture business knowledge – as well as financial knowledge such as experience with income statements and balance sheets – will help further your career. 
Challenge Yourself
Change and development is always a constant in the engineering field, which is why it's so important for engineers to have a mindset of continuous learning and development if they want to take their career to the next level. As you climb the career ladder in engineering and begin to take on bigger responsibilities and decisions, you may find that the tools and resources that you use are often changing. For engineers to be successful, it's important that they keep up with a commitment to learning new things and further developing their skills to make sure that they remain current in the field and continue to get the best results. Engineers that go further in their careers tend to be proactive at seeking out new opportunities, learning about new and emerging technologies, and signing up for further training. By consistently challenging yourself and being more open to learning new things, you will find it easier to make sure that you stay ahead of the curve in your field and keep your skills and knowledge up to date, making it easier for you to find new career opportunities. 
Network More Effectively
Most people associate networking with the world of business, but the truth is that it is useful to build your professional network in any career, including engineering. If you want to get into an engineering management career in the future, networking at business events and conferences may also be helpful for introducing you to new business professionals who may have something to offer when it comes to taking your management career to the next level. Spending time getting to know other professionals in the field can be very beneficial for engineers who want to take their careers to the next level. This may involve attending networking events or industry conferences, or networking online on engineering forums and LinkedIn groups. You may find it useful to join engineering industry groups where you can meet other like-minded people who work in your field and get more access to career resources. 
Improve Your Soft Skills
A career in engineering will certainly require some technical hard skills, but there are also several soft skills that might not appear to be very relevant to engineering as a career at first. However, improving a range of important soft skills such as your communication skills, leadership skills, and decision-making skills may be very useful when it comes to taking your engineering career further. Emotional intelligence and the ability to inspire others are also very important skills and qualities to improve if you want to take your career to an engineering management role. In fact, many engineering managers find that they will often rely more heavily on their soft skills compared to their technical engineering skills when it comes to achieving success in their career, since a huge part of this role involves managing teams of people and overseeing engineering projects. Improving skills such as leadership, communication, public speaking, and more can be essential for engineers looking to get into a management role since these are often highly sought-after, if not essential in a management position. 
Choosing an Advanced Engineering Degree
While improving your skills and taking on a different mindset are important for improving your career in engineering, to get further in this field, an advanced degree will often be required. When it comes to getting an advanced degree program, engineers can choose from a variety of different options including degree programs that are designed to help them build on their current engineering knowledge and skills, and programs dedicated to preparing engineers for a management position. If you are considering going back to school in order to facilitate more growth in your engineering career, here are some of the main things to consider. 
How to Study
For many engineers who work full-time and want to continue doing so while learning, it's important to consider how you are going to study for your advanced degree. Today, more and more degree programs are now available to take online, which can be an ideal solution for engineers who want or need to continue working full-time while improving their qualifications. Online learning allows you to take charge of your education at home without disrupting your career in any way, with flexible programs where you can choose when, where, and how often you want to study rather than committing to attending a set class timetable. On the other hand, people who want this additional flexibility of studying online but feel that they would benefit from a program where they get to network with other students in person may want to consider a blended degree program, which involves a combination of both classroom and online learning. 
Your Future Career Goals and Prospects
Before choosing the right advanced engineering degree program for you, it's important to consider where you would like this qualification to take you. As an engineer, you may be interested in working in a similar role to what you currently do but at a higher level, or you could be considering getting into a different discipline or moving into a management position. Whatever your goals are, it's important to take the time to research your options and choose an advanced degree program that is aligned with what you want for your career. 
Preparing to Study
If, like many professionals today, you want to study for your advanced degree alongside working full-time in your engineering career, it's important to make sure that you are prepared for taking on this workload. Whether you are studying online or getting your degree part-time, you'll need to do some planning ahead to make sure that you use your time as effectively as possible and determine what works best for you when it comes to completing your work, meeting deadlines, and avoiding getting left behind. Before choosing and getting started with the right advanced engineering degree for you, you should consider the goals that you want to meet throughout and how you are going to achieve them, how you will manage your time, and where you will get support when needed. If you decide to study online, you will also usually need to work out your own study timetable and get into a routine. 
An advanced degree is one of the best ways to get further in your engineering career. However, employers aren't just looking for qualifications, and your mindset and skills will also play a huge part in how your career goes.