The Education, Skills and Mindset to Take Your Engineering Career Further
If you want to work as an engineer or are already working in this role, being successful in your career requires much more than simply having strong math and science skills. While a good technical knowledge of your subject is often required to advance your engineering career, soft skills and the right perspective are often just as important for engineers that want to move up the career ladder, especially those who are interested in working as an engineering manager. The role of an engineering manager requires a combination of your technical engineering skills along with strong business, people, and management skills in order to succeed. Whether you're currently working as an engineer and are ready to take the next steps in your role or are planning out your long-term goals as an engineering student or graduate, here are some strategies that you can use in your professional life to improve your chance of not only getting hired, but also thriving in higher-level engineering role and engineering management.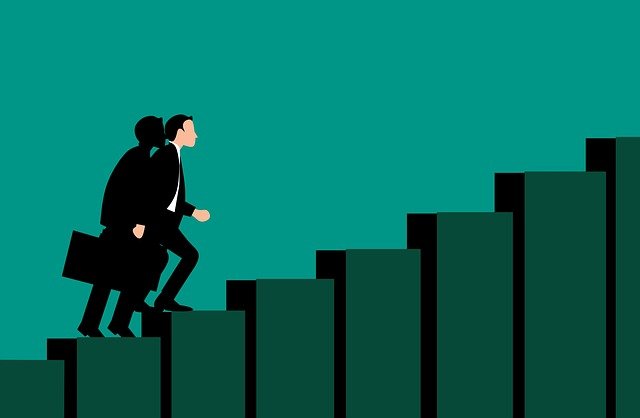 Get an Advanced Degree
One ideal way to improve your technical knowledge, further your engineering skills and create new opportunities to take your career to the next level is to enrol on an advanced engineering degree such as this Masters in Engineering Management online program from uOttawa. In the field of engineering, getting an advanced degree such as a master's degree in engineering is becoming more and more necessary for professionals who want to enjoy more momentum and bigger responsibilities in their careers. More and more employers now require engineers to earn a master's degree within the first few years of starting in this profession, with several industry groups calling for a master's degree to be recognised as a basic credential for engineers to gain their license to work in this field rather than the bachelor's degree. 
Improve Your Teamwork Skills
With so many different engineering disciples, some engineers may be in position where teamwork is more important compared to others, who may work in an environment that is more solitary. The ability to successfully work alone is a strength that is worth having; however, today's world is becoming increasingly collaborative, meaning that engineers need to actively work on becoming better team players if they want to get further in their careers. Most of the time, engineers today work as part of multidisciplinary teams where it is necessary for them to work well with other people who may not always have the same training, background, or knowledge that they do. Because of this, one of the best skills that an engineer can have to help them improve their career is the ability to work well with others and communicate clearly even with people who do not have as strong an understanding as them of the project at hand. For example, engineering managers will often be required to work closely with business professionals who are not trained in engineering. 
Boost Your Creativity
One of the main things that sets successful engineers apart from the rest is their ability to be creative and innovative when it comes to working on new projects and products. If you are currently working in an engineering role and want to take your career even further, thinking more creatively may be useful when it comes to helping you get an edge over your competition and getting noticed by your employer. Many successful engineers are people who can think creatively and are open to new ideas that might not always come from within their team or workplace. Although not every creative or innovative idea that you have as an engineer is going to be acted upon, the ability to think creatively and come up with something new can help you stand out in your career and become a more valuable resource to your employer. 
Think Outside the Box
When it comes to being creative in engineering, the ability to think outside the box is often essential. While engineering is a STEM career, it will often allow for more creativity compared to other STEM fields. Engineering is a field with several different disciplines and subsectors to choose from, so most engineers tend to focus on just one that they choose. However, it can be helpful to think outside of the box in terms of your career; for example, finding inspiration and ideas from other engineering disciplines can make it easier for you to find new opportunities that you may not have been previously aware of. Many engineering disciplines will often have overlaps with one another such as software, electrical, and mechanical engineering. Becoming more familiar with other engineering disciplines and using this knowledge to make connections can help engineers become better prepared for potential project issues, become better team players, and find more work opportunities by improving their skills and knowledge. 
See the Bigger Picture
It's sometimes easier to focus heavily on the smaller details when working in an engineering career. However, in order to move further in your role, especially if you want to get into an engineering management career in the future, it's crucial that you are able to see the bigger picture. Many engineering firms today look to hire engineers that have a business mindset, particularly when they are hiring for management positions. Experience with planning and strategy along with a high technical knowledge and expertise are some of the most important things that you need to get into a higher-level engineering management career, and highly sought after in the industry today. In many cases, you may find that improving your big picture business knowledge – as well as financial knowledge such as experience with income statements and balance sheets – will help further your career. 
Challenge Yourself
Change and development is always a constant in the engineering field, which is why it's so important for engineers to have a mindset of continuous learning and development if they want to take their career to the next level. As you climb the career ladder in engineering and begin to take on bigger responsibilities and decisions, you may find that the tools and resources that you use are often changing. For engineers to be successful, it's important that they keep up with a commitment to learning new things and further developing their skills to make sure that they remain current in the field and continue to get the best results. Engineers that go further in their careers tend to be proactive at seeking out new opportunities, learning about new and emerging technologies, and signing up for further training. By consistently challenging yourself and being more open to learning new things, you will find it easier to make sure that you stay ahead of the curve in your field and keep your skills and knowledge up to date, making it easier for you to find new career opportunities. 
Network More Effectively
Most people associate networking with the world of business, but the truth is that it is useful to build your professional network in any career, including engineering. If you want to get into an engineering management career in the future, networking at business events and conferences may also be helpful for introducing you to new business professionals who may have something to offer when it comes to taking your management career to the next level. Spending time getting to know other professionals in the field can be very beneficial for engineers who want to take their careers to the next level. This may involve attending networking events or industry conferences, or networking online on engineering forums and LinkedIn groups. You may find it useful to join engineering industry groups where you can meet other like-minded people who work in your field and get more access to career resources. 
Improve Your Soft Skills
A career in engineering will certainly require some technical hard skills, but there are also several soft skills that might not appear to be very relevant to engineering as a career at first. However, improving a range of important soft skills such as your communication skills, leadership skills, and decision-making skills may be very useful when it comes to taking your engineering career further. Emotional intelligence and the ability to inspire others are also very important skills and qualities to improve if you want to take your career to an engineering management role. In fact, many engineering managers find that they will often rely more heavily on their soft skills compared to their technical engineering skills when it comes to achieving success in their career, since a huge part of this role involves managing teams of people and overseeing engineering projects. Improving skills such as leadership, communication, public speaking, and more can be essential for engineers looking to get into a management role since these are often highly sought-after, if not essential in a management position. 
Choosing an Advanced Engineering Degree
While improving your skills and taking on a different mindset are important for improving your career in engineering, to get further in this field, an advanced degree will often be required. When it comes to getting an advanced degree program, engineers can choose from a variety of different options including degree programs that are designed to help them build on their current engineering knowledge and skills, and programs dedicated to preparing engineers for a management position. If you are considering going back to school in order to facilitate more growth in your engineering career, here are some of the main things to consider. 
How to Study
For many engineers who work full-time and want to continue doing so while learning, it's important to consider how you are going to study for your advanced degree. Today, more and more degree programs are now available to take online, which can be an ideal solution for engineers who want or need to continue working full-time while improving their qualifications. Online learning allows you to take charge of your education at home without disrupting your career in any way, with flexible programs where you can choose when, where, and how often you want to study rather than committing to attending a set class timetable. On the other hand, people who want this additional flexibility of studying online but feel that they would benefit from a program where they get to network with other students in person may want to consider a blended degree program, which involves a combination of both classroom and online learning. 
Your Future Career Goals and Prospects
Before choosing the right advanced engineering degree program for you, it's important to consider where you would like this qualification to take you. As an engineer, you may be interested in working in a similar role to what you currently do but at a higher level, or you could be considering getting into a different discipline or moving into a management position. Whatever your goals are, it's important to take the time to research your options and choose an advanced degree program that is aligned with what you want for your career. 
Preparing to Study
If, like many professionals today, you want to study for your advanced degree alongside working full-time in your engineering career, it's important to make sure that you are prepared for taking on this workload. Whether you are studying online or getting your degree part-time, you'll need to do some planning ahead to make sure that you use your time as effectively as possible and determine what works best for you when it comes to completing your work, meeting deadlines, and avoiding getting left behind. Before choosing and getting started with the right advanced engineering degree for you, you should consider the goals that you want to meet throughout and how you are going to achieve them, how you will manage your time, and where you will get support when needed. If you decide to study online, you will also usually need to work out your own study timetable and get into a routine. 
An advanced degree is one of the best ways to get further in your engineering career. However, employers aren't just looking for qualifications, and your mindset and skills will also play a huge part in how your career goes. 
Protect Your Driving Credits With a Defensive Driving Course
When you are getting your driver's license, there are several things that you should know. These include reducing critical driving points, saving money on car insurance, and increasing driving habits. In addition, you should realize that the right defensive driving course can protect you from costly accidents and injuries.
Protects you from costly accidents
One of the significant benefits of a defensive driving course is that it can help to protect you from costly accidents. It is because, most of the time, accidents are caused by human error. It can also be expensive to repair a car after an accident.
A defensive driving course can help drivers to become more aware of their surroundings and stay focused on the operation of their vehicle. These skills can save them hundreds of dollars a year in insurance. And they can also save their passengers and other drivers from dangerous situations.
The most common types of accidents are caused by distracted and aggressive driving. Drivers who are inattentive cause up to one-third of all traffic crashes. Some examples of inattentive driving include talking on a cell phone, watching TV, eating, or texting.
Reduces critical driver points on your license
Did you know there are ways to reduce critical driver points on your license? It is one of the more popular methods of preserving your driving credentials. Although it may be a short-term endeavor, it is well worth the effort. By completing a few self-paced defensive driving courses over a few months, your license will be in good standing before you know it. Alternatively, you can hire a legal counsel and let them do the legwork for you. A few hundred dollars is a small price to pay for a safe and sound driving record for life. So what are you waiting for? Boost your driving credits with a bit of forethought, and you will be rewarded with a safer and more enjoyable road trip.
Improves driving habits
Defensive driving is a safe and effective way to improve your driving habits. It involves scanning the road for obstacles and avoiding those that don't belong. It can reduce your chances of a collision and give you more time to get to your destination.
A defensive driving course is beneficial to all drivers. It can help prevent accidents and save you money in the long run. It can also help you avoid points on your license, which can cause your insurance rates to rise.
Defensive driving can help you avoid rear-end collisions and other crashes and prevent T-bones from careless drivers. In addition, defensive driving aims to keep you and your family safe on the road.
Before you begin your course, you should have an understanding of the basic rules of the road. You should know your state's blood alcohol limit and how it can affect your driving skills. In addition, you should be aware of the effects drugs have on your ability to drive safely.
Saves money on insurance
A defensive driving course is a great way to enhance your driving skills, improve your driving record and lower your insurance premium. Many insurance carriers offer discounts for taking a defensive driving course. However, there are some differences in how insurers provide these savings.
Most drivers can expect to save at least 10% on their premiums. The savings can add up to hundreds of dollars per year. Some companies offer discounts as high as 20%.
In addition to helping you save money on your car insurance, a defensive driving course will also teach you valuable information about car maintenance and repairs. These tips will prevent accidents and help keep you safe on the road.
Defensive driving courses are offered in a variety of formats. For example, they may be conducted in person or online. Each type, of course, varies in length, cost, and coverage.
What Factors Influence Career Development ?
The factors that influence career development include your personality, skills, finances, and the circumstances in which you find yourself. They will impact the type of work you do and your satisfaction level.
Communication skills
Having good communication skills is an essential part of a successful career. The benefits of these skills are evident across all industries. Good communication can prevent misunderstanding, foster a sense of teamwork and increase productivity. However, the ability to communicate effectively can take time to develop.
One of the most fundamental skills to learn is how to listen. You can identify your audience's words and respond appropriately by actively listening. It is a skill that can be practiced and improved regularly.
Providing feedback is another essential component of any work-related discussion. Feedback shows you what your message means and where you can improve. Aside from giving constructive criticism, you can also strategize your next steps.
While learning how to communicate effectively, you can also practice empathy. People want to feel valued and respected when they interact with others. Being kind and respectful to others will help you build relationships and create a positive work environment.
Personality and motivation
The impact of motivation and personality may be something to consider if you're trying to find a solution to better your career development Alexandria VA. These characteristics may impact your performance in the classroom. The markers are also considered relatively stable throughout the lifespan, although they can change in one direction or another. Considering these factors can help you identify your strengths and weaknesses.
In their study, Crede and Kuncel looked at various variables related to college students' study habits. They found that conscientiousness was a powerful predictor of performance even after controlling for standardized test scores. Other findings indicated that conscientiousness is positively correlated with a regular sleep cycle. It is also linked to a goal commitment and a regulation of effort.
Finances
Having the correct finance-related information can make or break your career plans. The most effective ways to gather this info include:
Talking to family members.

Asking for recommendations.

Getting yourself into a network of like-minded individuals.
As a result, your decision-making process will be a lot less painful. For example, you're less likely to be blindsided by a hiring manager looking to fill a job opening. It is especially true of entry-level positions.
You're in luck if you're interested in breaking into the financial services industry. It is a large and vibrant industry that boasts a dizzying array of jobs and career paths. While it's easy to get stuck in a rut, there's no reason you can't take advantage of the opportunities that come your way.
Gender
There is a growing concern about gender influences on career development. These include socialization and stereotypes. In addition, a wide range of work behaviors is affected.
Some people hold stereotyped attitudes towards women, which undermine their self-confidence when pursuing nontraditional careers. The media, parents, teachers, and peers influence individual perceptions of gender. Many studies have explored the relationships between these factors.
Gender influences are found at many levels, including work-related attitudes, promotions, and salary. The resulting differences in these outcomes warrant further investigation. It is important to note that most of these studies are based on American samples.
Gender influences are also moderated by international experience. It means that while men and women have similar experiences, they are affected differently by their experiences abroad.
Understanding Social Education Platforms and Their Benefits on Students
Using a social learning platform for training and education can significantly benefit. It helps create a sense of community and promotes a faster exchange of information. One of the best examples of social learning is participation in forums. These can be private or public and can be dedicated to any topic. Social learning platforms are helpful for corporate training, as well, because these learning platforms provide an easy way for employees to stay up-to-date with the latest industry developments. Another big buyer of social learning platforms is the education industry, where they allow instructors to distribute knowledge to students. In addition to enabling students to collaborate, they allow content to be shared securely.
Unlike traditional classroom teaching, social learning helps students prepare for the real-world environment, where most learning occurs in human interaction. This platform provides students with a more flexible approach to their education while developing the skills they will need in the workplace. In addition, it helps students boost their self-esteem by providing opportunities to help others. Social learning platforms also help improve collaboration among employees. Rather than requiring one instructor to train an entire team, social learning platforms enable employees to share ideas and experiences, encouraging everyone to learn from one another. The benefits of social learning platforms are numerous, and they have been shown to boost employee engagement and profitability by up to 24 percent.
Collaboration
There are several key benefits of collaborative social learning. Collaboration on Social Education Platforms like the one at Chegg, for instance, allows educators to increase their brand visibility and showcase their knowledge in an open, collaborative learning environment. Some teachers are against implementing this type of educational technology, but they should be aware of the benefits these platforms provide to teachers.
Collaboration on Social Education Platforms can be a powerful tool for improving educational outcomes and increasing student engagement. Collaboration on Social Education Platforms allows students to participate actively in learning. Students can interact with professors and fellow students, and this helps them retain information better. They can also connect with alums and the knowledge community at large.
A recent study explored social media and mobile devices in higher education. The study examined how mobile devices and social media impacted students' academic performance and interactions with academicians.
Observational learning
Observational learning is a process in which individuals learn by observing and copying others. It differs from classical or operant conditioning, which focuses on direct experience. Most of what we know happens indirectly, such as watching others perform a specific behavior and later imitating it. The most important aspect of this process is positive reinforcement and motivation.
This process is often referred to as modeling. It involves attempting to imitate a movement or behavior by studying a model. The goal is to replicate the model's actions or behavior by applying the learner's cognitive representation. Observational learning involves four essential components defined by social learning theory. The first of these is attention. During observation, learners must pay attention to the behaviors and processes they observe, and their attention determines the type of prototype they can develop.
The second part of this process is thought. This process involves understanding others' thinking and their experiences. In this way, the students will learn from the mistakes of others and improve their performance. However, this process can only be effective if the educator uses it properly and promotes student engagement during debriefing sessions. The third part of observational learning is modeling. This involves using a model in which students learn by watching and analyzing someone else do a specific task. The model should incorporate verbal cues so learners can learn to do it themselves. Observational learning can also help teach motor skills in PE.
Scalability
Scalability refers to the ability of a resource to increase in size or decline in length, depending on its usage. With this ability, learners can find, share, and participate in content and communities of learners. In sociocultural theory, learning has been associated with communities of individuals, small craft communities, and even entire institutions. In business, scalability refers to an organization's ability to scale up quickly and maintain quality and efficiency when its workload increases. The power of a system or organization to grow without compromising its structure and resources has become increasingly important. This capability has paved the way for organizations to expand their markets and acquire more customers. The challenges of scaling are many. Education is a highly variable and human-centric industry. Hence, scaling a solution requires a careful balance between fit in context, fidelity to design principles, and flexibility. It also depends on the decision-making and institutional capacity of governments. A social learning platform should support integrations with existing software. This is important since it can make importing and exporting data from various applications easier. Furthermore, the platform should be scalable to grow with your business. The platform can be adapted to your organization's needs and support multiple IT network infrastructures.