How Payments Consulting Services Can Help You Streamline Your Payment Processes
Streamlining payments is an important aspect of business operations. It ensures money is well-spent, prices are noticed, and payment disputes are handled quickly.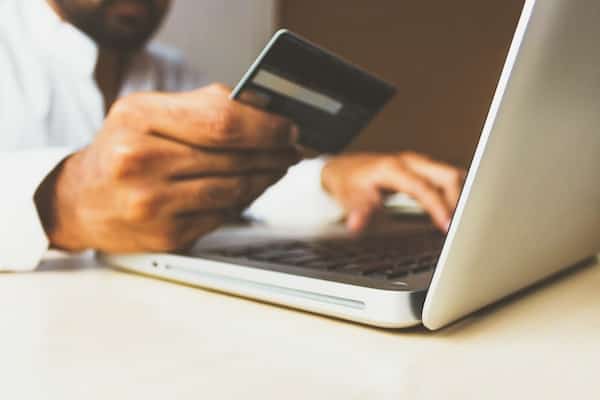 A good payment management solution like Stampli can help businesses stay on top of their invoices, records and payments by keeping them all in one place.
Reduce Risk
Payment processing is a highly regulated industry, especially regarding anti-money laundering. Compliance goes beyond creating a policy; it's about everyday management of practices, procedures, internal controls and auditing that keeps you in good standing with the regulator.
Optimizing your financial processes is key to saving money on processing fees and other transaction costs. This can include streamlining workflows, automating repetitive tasks and freeing up staff to handle other responsibilities. It also includes leveraging best practices to reduce the risk of error, discrepancy and cost.
The payments landscape is rapidly evolving. Payments are becoming more instant and embedded in customer journeys, making them invisible. New payment methods are being offered to consumers and businesses, including account-to-account (A2A) and open banking. 
It's important to understand your overall risk tolerance and to manage that risk by proactively managing your cash flow, accounts and payments. Payments consulting services can help you minimize your exposure to threats from fraud, cybercriminals, disruption from natural disasters and more by implementing the right solutions. They can also provide employee training to ensure everyone is on the same page regarding your organization's security protocols and procedures.
Reduce Costs
Inefficient payment processing, particularly for B2B payments, can cost companies sales, hurt their ability to manage cash flow and cause errors in accounting systems. The right automated payments solution can help streamline these processes and reduce costs.
Whether you're looking to cut transaction fees, improve PCI compliance or save money on utility bills, your expense reduction consultant is an expert in finding the best rates and terms. He reviews invoices and contract terms to identify billing errors, usage anomalies and hidden costs. He then works with your service providers to correct them, barters for better rates and negotiates more favorable contracts.
Efficient payments are also key to limiting late charges, overcharges and other costs that can hurt your bottom line. Ensuring invoices are paid promptly allows you to take advantage of early payment discounts, lowering operating costs and keeping your cash flow healthy.
With CMSPI as your strategic partner, you'll get a dynamic strategy that will enable you to supercharge the performance of your payment arrangements while maximizing revenue and minimizing fraud. This will allow you to beat the competition and thrive in this highly concentrated, complex and expensive industry. Then you can focus on doing what matters most: serving your customers. Get started today.
Increase Efficiency
Streamlining payment processes can help you increase your business's overall efficiency. A well-optimized payment system will allow you to charge less in transaction fees and other charges, saving you thousands of dollars a year. It will also enable you to provide better customer service and make your products more accessible and convenient for your customers.
The complexity of subscription and recurring billing can create significant inefficiencies, especially regarding payments. Subscription billing requires flexibility to handle mid-month signups, upgrades, downgrades, pauses, and one-time additions to existing services. Without the ability to manage these complexities, subscription-based businesses can see a significant drop in revenue. Payment consultants can help you streamline your billing processes to improve efficiency and maximize customer satisfaction.
An inefficient AP process can cost your company thousands of dollars each month. It's critical to optimize this process to ensure that your accounts payable teams are working at their most productive levels. A payments consulting firm can help you implement new technology and automate the process to improve efficiency.
An efficient payment process starts with a clear, detailed invoice. By ensuring that your invoices contain all the necessary information, you can minimize disputes and misunderstandings. This can also help you build trust and credibility with your clients, which can encourage them to pay on time. Other ways to increase transparency are setting clear payment terms, using invoicing software, and following up with your clients if they have yet to deliver on time.
Increase Customer Satisfaction
It's no secret that content customers make more purchases. Revenue growth and customer retention are directly related. Customers who are pleased with a business are likelier to make further purchases, recommend the firm to others, and spread good word of mouth. You may identify potential problems before they become more serious by adopting a more proactive approach to client satisfaction.
One way to do this is by paying closer attention to a client's financial information. For example, late payments could signal dissatisfaction you need to be aware of. By analyzing a customer's payment history, you can identify and address potential problems before they become bigger business-wide issues.
Another way to increase customer satisfaction is to listen to your customers' concerns and do your best to accommodate them. This can be done by being available to answer questions and concerns via multiple channels, including email, phone, and social media. It's also important to be empathetic and understand the reasons behind customer complaints. This will enable you to solve the problem better and establish a bond with the client.
Finally, it's critical to keep up with the most recent developments in the payments sector. You might participate in webinars, seminars, or workshops to achieve this. Glenbrook has several payment education packages that may teach your employees all there is to know about the sector.