How to Maintain a Laundromat
Running a successful Laundromat takes a little more than counting your quarters at the end of the day. Try this advice to keep your business from becoming all washed up.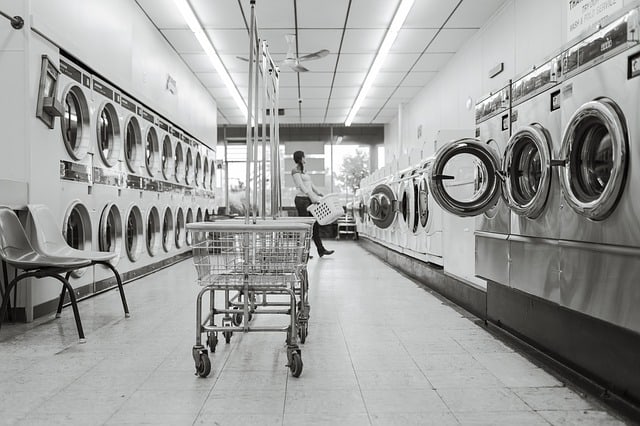 Keep It Stocked
Many people opt to bring their own softeners, detergent and so forth, but your Laundromat should still have the basics available for customers who don't. Try selling them via vending machines, which will give you a bit of extra profit.
Watch Your Figures
It's funny how even the location of a laundry machine can affect its use. Keep track of which machines are getting the most coins and adjust if possible to make sure all your devices are in the best strategic location for profit. It also doesn't hurt to promote your store, whether it's buy buying an ad in the newspaper or having business cards available at the Laundromat for customers to take with them and show to others.
Fix Broken Machines Quickly
You might be able to get away with one broken washing machine or dryer if you have a lot of them, but even then, you won't want to leave your customers waiting too long for a fix. A repair professional is the best option, unless you're planning on replacing the machine entirely, but if you're certain you can handle the repair yourself, have some commercial laundry parts available to fix the problems your skillset covers.
Presentation Matters
Most people aren't expecting your Laundromat to look like the Four Seasons, but you should still make it an environment customers feel comfortable in, especially if they decide to stick around while their clothes wash and/or dry. Have chairs available, paint the walls a pleasant color and even consider installing a television or two, if your budget allows for it. Most importantly, however, keep your Laundromat clean: no one wants to associate clean laundry with dust, mold, filthy windows and dirty machines.
Give these tips a spin (or Quick Spin) and you might already begin seeing more customers, not to mention more money.