Responsibilities of Tax Professionals During Tax Busy Season
For accounting professionals, tax season is a busy time of year. So when does busy season start for tax? It starts from January to April, and they work long hours and meet tight deadlines.
Accountants spend 90% of their time auditing, revising books, and preparing financial reports. This will inevitably drain their mind and body.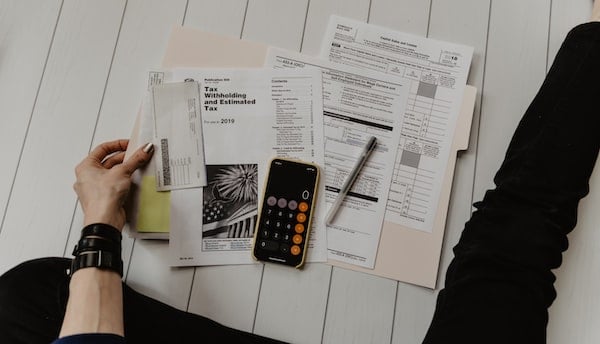 Internal Auditing
One of the responsibilities of tax professionals during busy tax season is internal auditing. These audits focus on a company's efficiency, management of financial information, and compliance with corporate and state laws and regulations.
Typically, an internal audit begins with an audit plan that includes the scope of the audit, objectives, timeline, and schedule. This plan helps the internal audit team to communicate with management throughout the process.
As an internal audit is independent of the management team, it can provide objective insight into issues that could impact company operations or profitability. This assures executive management and the board of directors that risks are being managed effectively.
Client Meetings
The responsibilities of tax professionals during busy tax season can be challenging. This is because of the overwhelming number of clients and the numerous tasks that need to be completed during this time.
Hence, they need to handle their workload in an organized manner. They should review all of their responsibilities well ahead of the tax season to ensure they can meet all deadlines and deliver excellent customer service.
Client meetings are an essential part of the job and must be conducted properly. This is because the way they conduct meetings can help build rapport with clients and increase their chances of retaining them.
Preparation of Tax Returns
Tax preparers work with both individual and business clients, and their responsibilities can include:
Preparing returns.

Assisting with IRS inquiries.

Responding to correspondence from the client or tax authority.

Providing future tax planning.
In addition, they may be responsible for ensuring that the information and tax reporting on the return complies with federal and state laws. They also need to be able to access and manage confidential information to serve their clients efficiently.
The preparation of a tax return can be an extremely complex process. It requires a thorough knowledge of legislation, regulations, and the tax system.
To reduce the likelihood of error, tax professionals should ensure that they have a full understanding of all their client's financial circumstances. This includes obtaining receipts for all non-deductible medical expenses, property taxes, and investment-related costs.
Additionally, they should be aware of the various tax credits and deductions that can benefit their clients. This knowledge can help to reduce the amount they owe or the amount of their refund.
Report Writing
Writing reports can be a challenge for any tax professional. It requires careful research and organization to convey the most important information in a brief format.
Reports are academic writing and follow specific grammar, punctuation, and word usage guidelines. They are also usually written in sections that include headings and sub-headings to break down the report's main points.
The responsibilities of tax professionals during busy tax season involve preparing various reports to provide clients with information that will help them solve their problems. These reports may be short, but they must be well-written and free of errors.
What Are Land Cash Buyers ?
Land cash buyers are those who buy land without a mortgage. These buyers are often investors who want to purchase land at a low price and close fast.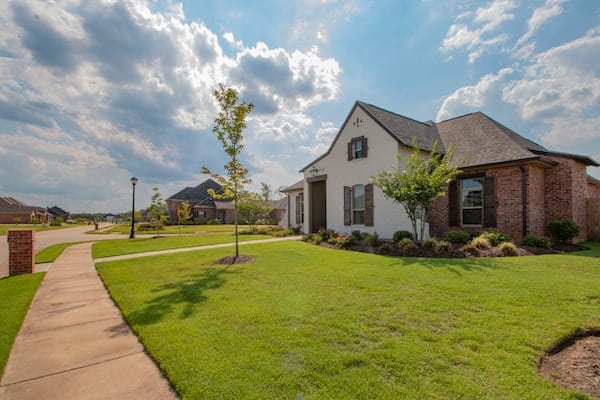 Cash sales are becoming more popular and have several benefits over traditional financing. For one thing, they don't have to wait for appraisals or home inspections. And they also save money by not paying interest on their loans.
Buy land for cash
Land cash buyers are companies that buy property directly from the owner. It is an excellent option for people who want to sell land quickly without paying the traditional real estate commission.
Besides that, they can also save you money on closing costs. It is a significant reason why many people sell their property directly to cash buyers instead of real estate agents.
They can close faster and avoid extra expenses from selling to a retail buyer, like inspections, appraisals, and back-end fees.
The first step in buying land with cash is to find the right piece of property. Next, consider your budget, preferred location, and how much space you need. It would be best if you also learned about the local zoning laws before making any decisions on where to purchase the land. It will ensure you can build a home or a building once purchased.
Don't require a mortgage
Many people purchase a home for cash instead of a mortgage. It can be a good option for first-time buyers or investors.
The main advantage of buying a home for cash is that you won't have to deal with the hassle of getting approved for a mortgage loan. That means you won't have to worry about missing payments or to pay extra interest.
A cash sale also typically closes faster than a mortgage-based sale. Completing paperwork, providing proof of funds, and signing the settlement statement is much more straightforward.
A cash buyer often pays an earnest deposit to signal the seller that they are serious about buying their property. It will be placed into an escrow account and released after the sale. It gives the seller peace of mind that you are serious about their property and will be able to close on it quickly.
Good option for first-time buyers
Buying land for cash can help you save time and money, which is excellent if you are hurrying or need cash quickly. It also saves you from paying interest on a mortgage, which could be thousands or even hundreds of thousands of dollars in the long run.
In addition, you won't have to worry about appraisals or liens on your new property. And since you won't need a lender, you can close much faster than if you had a mortgage.
However, you should ensure that the land you're buying has no liens or restrictions on its usage. It would be best to have a home inspection done to ensure no surprises.
Good option for investors
Cash buyers are an excellent option for investors who want to buy and sell the property quickly and easily. They save time and money by preceding costly real estate fees and closing charges.
One way to find land cash buyers is by attending local open houses and networking groups. You can also search online real estate listing sites to see if any properties in the area are for sale by owners who are cash buyers.
Buying land for cash can be a big financial commitment, so finding the right property is essential. It means choosing a plot of land with no restrictions, being free from utility lines, and being convenient.
An excellent real estate agent can also help you find a good deal. They will know your area's top cash buyers and can help you avoid getting suckered into lowball offers. In addition, they can connect you with other investors in your community who are looking for an opportunity like yours.
Beginners Guide To Picking an Advisor Friendly Trust Company
Many clients manage or create trusts annually with millions of financial advisors. Unfortunately, you probably don't know how to find a trusted company that puts you first and lets you work with your desired advisor. However, they do exist.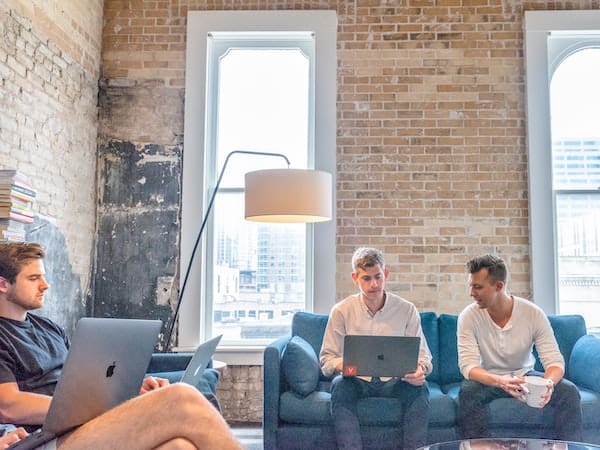 These companies serve as delegated trusts that allow advisors to work on their client's behalf regarding asset management. They focus on providing services with their clients in mind and providing exceptional customer service. They act as their clients' financial support staff. Here is how to tell if a trusted company is advisor friendly.
Many Wealth Advisors Use Them
Many wealth advisors already use the critical sign of an advisor friendly trust company. The company will also:
Work with estate planners and wealth managers
Hold trusts with millions or hundreds of millions of dollars
Help advisors work with their clients to make serious decisions about their finances
They Have an Accessible Profile
Most trust firms have a quickly accessible PDF or webpage that lets you know about their services, benefits, value offerings, and competitive differentiators. Both advisors and their clients should be able to access this information efficiently. Sometimes, your advisor may need to help you find their profile, but you should have access to it once you know where to look.
If you feel that you or your advisor cannot access the information quickly enough, they might not fit your needs best. Instead, it is better to keep looking for a company with a quick and easy-to-access profile page.
They Offer a Digital Dashboard
One key factor that many companies are trending towards is a digital dashboard. These dashboards make it easy for advisors and clients to communicate and work together on trust. In addition, you should be able to access and update your dashboard whenever convenient. You should also make sure that your dashboard is user-friendly. Not having a digital dashboard can mean that the company is not advisor friendly and that it will be inconvenient to work with that firm.
They Receive Regular Media Coverage
Positive media coverage is a great way to ensure that the company you are working with is credible. For example, suppose the trust firm has a monthly media release highlighting its positive work. In that case, they are more likely to be a reliable firm than those that don't have any media coverage. Media coverage can include press releases, news stories, event promotion, manager interviews and other articles.
They Are Listed in Respected Guides
Estate planners and financial advisors often download respected guides to help clients decide which trust company they want to work with. With the information provided in these guides, clients should be able to make informed decisions about the best company for their needs. They also give clients enough information to decide whether a firm is trustworthy enough to handle their assets.
If you are considering using an advisor-directed trust, use this guide to help pick a company that fits your needs. Otherwise, you could waste your time with a company that is not the best fit for your financial situation.
Considerations to Make Before Taking Out Motorhome Finance
Taking out motorhome finance can often be a big step toward traveling more often and fulfilling your dream of going on frequent road trips. However, there are many considerations that you need to make before taking out motorhome finance, and here are just a few of them. 
Should You Get a Motorhome or a Campervan?
Before you decide whether the right option for you is a motorhome, you should make sure that you know precisely what a motorhome is and that it meets your requirements. You should also look at alternatives, such as a campervan. Many people get confused between the two and believe that they are the same. However, whereas a motorhome has a toilet and bathroom and has been designed with living in mind, campervans are usually converted vans with a driver's seat within the main area. Then, you should make sure you find out what you need to know about the differences between motorhomes and campervans, as this can make choosing between the two much easier. 
Can You Afford Motorhome Finance? 
Although you might believe that motorhome loans are the best way to purchase a motorhome if you cannot afford to buy one outright, you should still make sure that you have enough money for this loan. This is because you will have to repay short-term loans on a monthly basis, and so you need to ensure that your income will cover these repayments. This will ensure that you do not get into further debt or end up getting fined because you are unable to pay your loan back. Then, it would help if you calculated how much your repayments will be each month before you settle on a loan agreement. 
What Is Your Credit Score? 
Many motorhome loan companies will only offer you a loan if you have a good credit score. You will usually have a good credit score if you have been able to pay off loans in a timely and reliable fashion in the past. Some people might not have a good credit score because they have not paid off any debts at all and so have not built up a credit history. In cases like this, you might decide to get a credit card so that you will be able to show evidence of being able to pay back the money quickly. If you do not have a great credit score, you can improve this by correcting any mistakes on your report, paying back money when you need to, and cutting down on the number of times you apply for loans and other forms of credit. If you are unable to boost your credit score, you might look around for loan companies that can offer you a poor credit loan, as they will be able to take you on as a customer regardless of your past credit history. This will then ensure that you are able to enjoy your new motorhome regardless of any previous issues with credit that you have had.