How Does the Burial Insurance Policies Work to Ease Your Financial Burdens
What do you want to leave behind? A great legacy or a substantial financial burden for your family and loved ones? 
Of course, the former one! Right? 
To ensure this, do a bit of research and also take a look at reviews by Gary P. Cubeta from Insurance for final expenses before you opt for burial insurances from providers like Mutual of Omaha Burial Insurance. That way, you can rest assured that your last rites will be performed just the way you want, and there won't be any burden on your family as well.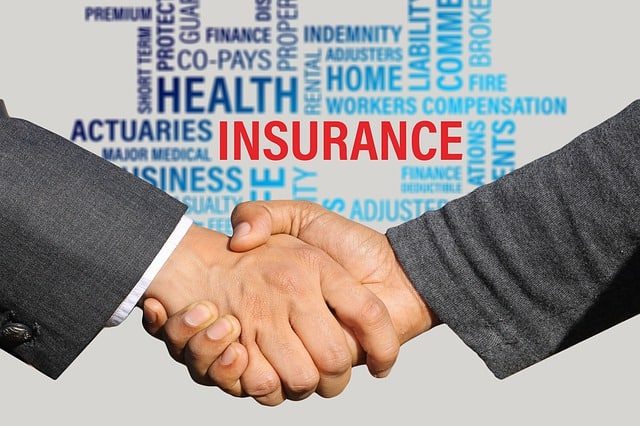 But to choose the right insurance, you should know what burial policy is, its type cost, etc. – precisely how it works.
What Do You Understand By a Burial Insurance Policy?
Burial Insurance Policy is a type of life insurance referred to as funeral insurance or final expense plan. The coverage amounts are low, and it only covers the burial expenditures. There are many companies that offer insurance for burial costs, so it's important to know what kind of policy to go for.
The traditional policies call for medical exams as part of the approval process. The reputed burial insurance providers usually offer quick approvals for coverage, especially if the health condition is not so great. These insurances can charge higher premiums as they have higher risks than traditional life insurance with medical tests. 
Types of Burial Insurances  
There are various types of burial insurance policies – 
Simplified

–Here, the insurer asks several questions related to the health to know your condition. However, no medical exam is conducted. Certain factors like tobacco usage, earlier detected illnesses can lead to the denial of policy in some cases.
Pre-need

– This one includes a contract with a funeral service provider. You choose certain products and services, and the money goes directly to the provider instead. Remember that the beneficiary does not get anything in this case. This is good for people who want to choose their funeral arrangements. This way, you need not worry about your loved ones having to negotiate about the prices. This will also alleviate the stress and guesswork involved. 
Such insurance, however, lacks flexibility. When you are locked into a contract, it can be challenging to make changes if your financial needs change. This means that the policy won't move with you if you shift to another state. Some cases also offer probability, which implies that the policy would move with you.
Guaranteed

–In this case, you don't have to answer any question related to your health or undergo any medical test. But this one also implies more risks for the insurance provider. For the same reason, the charge of the premium will be higher. In this case, the complete benefit may not be available until the policy is valid for a certain period, like 3 years. The beneficiary will only get a limited payout portion if you pass away before the specified time because of natural causes. The full benefit is, however, paid for accidental deaths. 
How Does It Work?
As said earlier, the burial insurance policy that requires no or little medical information also provides a greater amount of coverage. 
Most policies come with the benefit of either $5000- $10,000. You can pay between $14-162 for the policy. 
However, if you answer some of the health questions, you can get some discounts. If your health condition has deteriorated and you do not need any medical expenses to be covered, you can just take a policy that will cover your funeral cost. 
But that may charge higher premiums from you. 
There are various structures for premiums like –
Level

– In this case, you don't have to pay any higher premiums, provided the policy is current. You pay the monthly premiums.

Stepped

– In this case, you begin with a low premium, but every year, with the policy's renewal (which is mandatory), the premium rises. 

Capped

– This one comes with age or a pay limit. When you fulfill the terms, you don't have to pay premiums, and your coverage continues.

Guaranteed

–There are quite a few policies that promise beneficiaries a type of payout based on whether the original insured amount or premiums are higher. 
The premium structure chosen by you impacts the cost of your insurance. That is why you should always take into account all factors and then make the final choice. 
Now that you know how the burial policies like Mutual of Omaha Burial Insurance work, you should understand your wishes and needs. Invest in the right policy that will truly benefit your loved ones in the hour of need only after taking into account all the factors.