How Power Dialer Platforms Can Help You Close More Sales
A power dialer software will help your sales staff, call center, or small business close more deals. With the correct software, you can automate outbound dialing, lower administrative burdens, and boost agent output.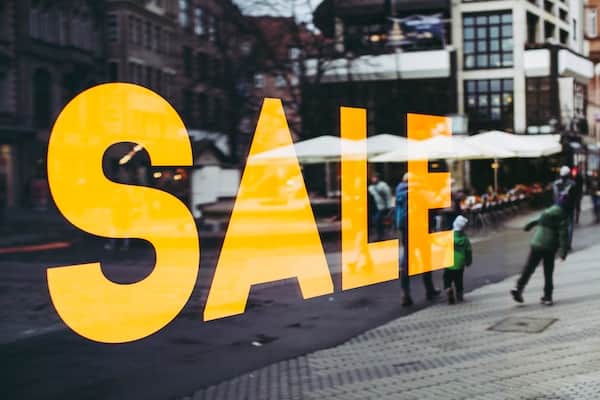 There are two different types of power dialers: predictive and non-predictive. Each type has advantages and disadvantages, so choosing the best one for your needs is important.
Automated Calling
A power dialer is an automated calling solution that increases your team's productivity by connecting sales reps to their targets only when they answer the call. It helps increase agent talk time by 200-300%, allowing them to focus on closing deals.
The best way to choose a power dialer is to determine your business needs. Consider your number of agents, the types of campaigns you plan to run, and your desired number of calls per hour.
The best power dialer platforms are also designed to improve efficiency by reducing hang-ups, ensuring customers receive a consistent and seamless experience when they answer a phone call. Some power dialers also offer predictive dialing capabilities based on algorithms that consider timing and how likely customers are to answer.
Another advantage of using a power dialer is that it allows agents to tailor messages to each prospect. This means they can personalize their pitches, create stronger interactions and produce better results.
In addition to boosting your team's productivity, power dialers allow you to store important information about past calls and interactions. This data can be accessed by all relevant agents in your CRM, ensuring that calls are passed seamlessly between them. This saves valuable time and ensures that all your most important contacts get the attention they deserve.
Personalized Messages
A power dialer platform automates phone call campaigns and can be useful for sales teams looking to boost efficiency. They can also help reduce dropped calls and improve customer service, leading to better customer experiences and increased sales.
In addition, the right power dialer software can help your team deliver personalized messages to customers and prospects. These can be delivered to the caller via voicemail, email, or text.
Personalized messages can help your team connect with customers more quickly and ensure they receive relevant information when they speak to them. They can also help your team members follow up with warm leads that may have fallen through the cracks because of their busy schedules.
Another way that power dialer software can boost your team's productivity is by allowing them to record and play back pre-recorded voicemail messages. This saves your team time on a repetitive task while ensuring every prospect who fails to pick up gets an additional touchpoint.
The best power dialer software can be valuable for any business looking to increase productivity and improve customer experiences. The key is to find a solution that fits your specific needs. This includes selecting the type of dialer best suited for your business and the contacts you have to reach.
Automated Follow-Up
Automated follow-up is a crucial component of any sales strategy. It can help you establish a rapport with your prospects and convert more leads into customers. Creating personalized emails can be time-consuming, but implementing an automation strategy will ensure your follow-up emails are consistently effective.
The right follow-up automation can increase your lead conversions by up to 98%! To start, you'll want to set up a sequence that triggers email follow-ups at a specific time or after a specific action. This can include a click on a link, a call request, a registration, a download, or a purchase.
Good follow-up automation should be designed to deliver relevant content that adds value to your audience. It should also be personalized to each recipient and incorporate your brand's voice.
In addition, follow-up automation should be easy to use. This will help your agents avoid fumbling between screens or calls, which can take up valuable time and decrease productivity.
Power dialers are automated software that allows you to make multiple calls at once, eliminating the need for manual dialing. They also save time and boost your contact rates, allowing you to close more sales.
There are many different power dialers, so you must choose a platform that best suits your business's needs. A predictive power dialer uses algorithms to determine what calls should be made first based on various factors, including response time, time of day, and whether agents have spoken with a customer.
Reporting
Sales reporting tools help you track the success of your sales efforts. They can help you identify any gaps in sales performance and make adjustments to ensure your team achieves its goals.
The most effective sales reports provide insights into your company's performance that can be used to improve overall efficiency and productivity. They can also help you plan, set benchmarks for new hires, and gather valuable data about your most valuable leads.
You may use an on-premise power dialer or a cloud-based solution depending on your needs. On-premise power dialers require a higher upfront investment than cloud-based options, but they offer greater control over the configuration and maintenance of the software.
Power dialers can be useful for companies of all sizes, as they allow sales and support teams to quickly and easily reach many potential customers. They can also be customized to meet specific needs, such as segmenting calling lists based on location or sales stage.
Power dialers can also be integrated with customer relationship management platforms (CRMs), to give your team a powerful tool for automating and tracking their sales-related tasks on a single platform. This helps to streamline your call center's workflow and empowers your team to close more deals faster.