What You Need to Know About Hosting Events Successfully
Having a business hosting events might be something that you have always dreamed of. After all, becoming such a central part of someone's big celebration is an unforgettable experience, and being instrumental in why it is successful can help you to feel a lot more confident in everything else you do.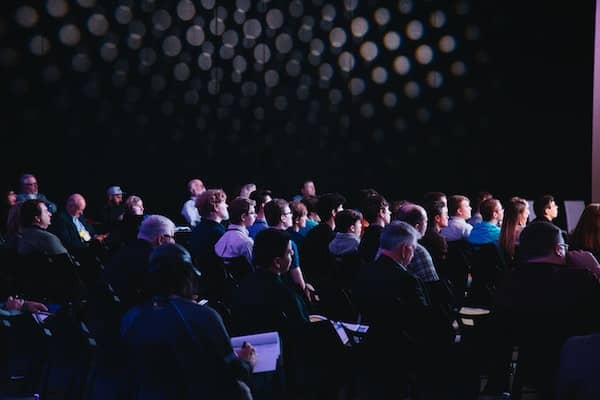 However, this doesn't mean to say that hosting events isn't stressful, expensive, or feels like a pretty steep uphill climb. Sometimes it can even be all three at once, which is likely to make you question whether it is all worth it. To make the whole process easier, there are some things that you need to know about the current event trends and hosting your event successfully that can help it to spring into life and generate happy memories for all that use your venue or services.
Look at the services you are providing
You might find that you want to provide a full range of services with your venue. This can be a great little addition to bring in more customers, as it takes some of the planning off their shoulders. The bad news here is that this means you are going to need to find suitable staff and companies who will happily work for you on an ad-hoc basis, and it might also mean buying huge amounts of equipment. Once set up, though, there is a massive range of services you could provide, or at least make them optional to give your guests the choice of spending more money with you.
Start by offering catering 
You should have a catering team on hand who you can bring in to cook pretty much on demand. This can be the USP (unique selling proposition) your business needs, and it can be a great way to bring in extra clients. Making sure that you are providing a high-quality catering service that can cook for a range of diets and requirements can be what tips the balance in your favor when bidding for events such as corporate dinners, weddings, and wakes. These can be a good place to begin if you aren't so sure about all the intricacies of event planning just yet.
It can also mean that you have a group of people who you know will take care of your equipment in the kitchen and not leave it in disarray, as well as be reliable and provide good quality food and service. Additionally, you could consider using display fridges to showcase and entice the food you are providing to the guests; this gives the guests initiative to try the food – overall leaving the client and their guests happy and satisfied.
Look to have top-of-the-range equipment 
This simple statement covers an awfully large area and can be anything from tables and chairs to kitchen utensils and electronics, such as the sound system and speakers. Speakers are incredibly important if your client has booked (or wants you to book) some entertainment – as not all bands have their own PA. This goes the same for most other entertainers, so you are going to need to provide the speakers and their inputs for around the room.
A good way to get around needing lots of wires and tripping hazards is to have the speakers wirelessly connected. Looking at a site like https://galaxyaudio.com/sound-equipment/speakers/wireless-speaker-systems/ can give you an idea of what is available and also allow you to gauge prices.
You'll also need music and lighting
Of course, you might find that the group does not want to supply their own DJ or musician, so you will have to do it for them. Much like with a catering team, you should bring in someone you know can work with the equipment you provide and, just as importantly, you know will look after it. Forming good relationships like this is central to the long-term success of any business and makes prospective clients feel like you have a handle on things.
This also applies to the provision of lighting. If your DJ provides lighting services too, you should make sure that you state that and offer it as an optional service, as not everyone wants that. Lighting is really important to some people, though, and you should make sure that you have someone available to help with rigging the lighting or just running it.
Don't forget about cleaning up afterward
Last but by no means least when it comes to providing a service, you are going to need to make sure that whatever mess is left over is cleaned up. You probably don't want to do this yourself, so you should bring in professional janitorial services. They will provide the right service that will leave your event space, if not sparkling, definitely looking as good as it did before the event. This is also really important for maintaining good hygiene and keeping spaces clean if you have any events that might be taking place soon after, to make sure that everything is ready for the next people who need to use it.
Ensuring the safety of your clients
As well as offering a range of services, you are also going to need to take full responsibility for the safety of your clients. This can be a handful, but with the right knowledge and precautions, you shouldn't have to worry so much about getting caught out by a client who wants to cause some trouble. Here are some ways that you can help keep your patrons safe and keep your business protected from those with no common sense or bad intentions.
#1 Fire safety 
You should, at a bare minimum for health and safety requirements, have escape routes and assembly points with fire alarms and smoke detectors. You should also make sure that these escape routes are easily accessible for those who aren't too mobile to help your clients to feel safe in your venue. You should also make sure that you have all of your electrics and equipment PAT tested (or the equivalent where you are) and looked over regularly to check for damage and fire hazards. You should also not allow smoking on the premises, regardless of how unpopular that decision happens to be.
#2 Water safety
If your event space is near a large body of water, you should make sure that you are taking all the right precautionary measures to make sure that your clients are safe. If there are young children, they shouldn't be left unsupervised. You should also make sure that no one is swimming in the body of water and that people are staying a safe distance away if it isn't typically used for that purpose.
#3 Weather damage
You should also be on the lookout for weather damage. This can damage the structural integrity of your venue, which can be a huge safety hazard, especially if dampness and mold start to set in. This, in turn, can be attractive to pests, and it can also be a fire hazard if water gets into the electrics. You should make sure that you are checking over the facility after storms or particularly heavy rainfall, as well as a couple of times each year, to make sure that no signs of wear and tear have become apparent.
#4 Surveillance and security
You should make sure that you have surveillance cameras around the property. This can help see events as they happen, and can help to protect against all kinds of incidents, and can even catch people doing things that they shouldn't. This makes it easier for you to prove a point in court, especially if people are taking the legal route after an incident that could have easily been avoided if they had followed clearly displayed rules.
This is key to saving your business some money and keeping its reputation. It can also help you to see if there is any damage to the building or your equipment, so you can easily see who or what caused it should you choose to take legal action of your own.
Last of all, you should also ensure that you have a good locking system in place on doors and windows to stop people from breaking in. You should also make sure that you have burglar alarms so that you have a deterrent in place to stop the building from being quite so attractive to those with any kind of malicious intent.