6 Ways Technology Can Help Improve Business Efficiency
Technology has become an integral part of businesses in recent years. Tech advancements have made it easier for businesses to operate more efficiently and effectively. There are several ways you can use technology to improve your small business efficiency. Let's discuss a few examples to help you understand better and determine if these ideas can be useful for your business.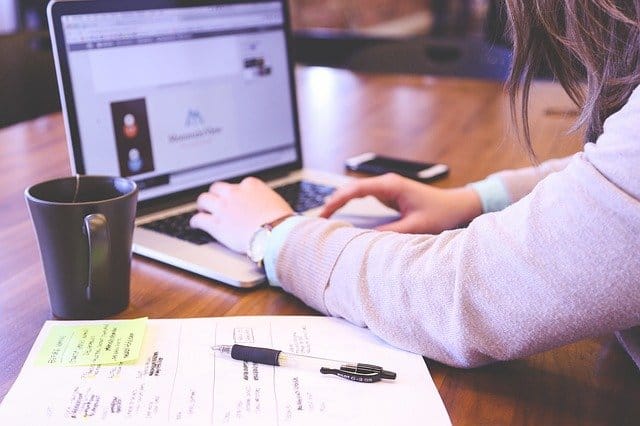 1. Advanced Communication Tools
To improve efficiency, businesses need to be able to communicate quickly and effectively. In the past, this meant relying on face-to-face meetings or long phone calls. However, there are now a variety of communication tools available that can make it easier to get in touch with employees and customers. For instance, you can use video conferencing to hold virtual meetings, instant messaging for quick questions, and internet-based phone systems for less costly calls and clear audio quality.
2. Automation
Another way to use technology to improve efficiency is through automation. This can refer to a variety of tasks, such as appointment scheduling, customer relationship management (CRM), and data entry. Automating these tasks can save you a significant amount of time and allow you to focus on more important tasks. Additionally, it can help to reduce human error and improve accuracy.
3. Cloud-Based Storage and Sharing
Data storage and sharing are other areas where technology can be extremely helpful. In the past, businesses had to rely on physical storage devices, such as USB drives or hard drives, to save and share files. However, cloud-based storage solutions, such as Google Drive or Dropbox, make it easy to store and share files online. This can be extremely helpful for businesses that need to collaborate on projects or share large files.
4. Project Management Software
Project management software can be extremely helpful for businesses of all sizes. This type of software can help you keep track of deadlines, assign tasks to employees, and monitor the progress of projects. Having all of this information in one place can help you better manage your time and resources. Additionally, many project management software solutions offer collaboration features, which can further improve efficiency.
5. Advanced Digital Marketing Tools
Digital marketing tools have become essential for businesses that want to reach a larger audience. Some years back, businesses had to rely on traditional marketing methods, such as print ads or television commercials. However, there are now a variety of digital marketing tools available, such as social media marketing and search engine optimization (SEO). These tools can help you reach a wider audience and improve your ROI. To use these tools You may need to buy data for marketing .
6. Customer Relationship Management (CRM) Software
CRM software is another tool that can be extremely helpful for businesses. This type of software helps you manage your customer relationships, including contact information, purchase history, and support requests. Having this information in one place can help you provide better customer service and improve your sales process. Additionally, many CRM software solutions offer automation features, which can save you time and improve efficiency.
If you've not already embraced new technology in your business, then now is the time to do so. Implementing even a few of these ideas can help you improve efficiency and better compete in today's marketplace.