Boost your productivity: Top 10 business tools and apps for 2023
In the digital age, having access to the right tools and apps can make all the difference in productivity. Whether you're a self-employed freelancer or an executive at a major multinational corporation, plenty of great business applications can help you work smarter, faster, and more efficiently. This article will provide an overview of 10 powerful business tools and apps for 2023, with tips on how to get the most out of each one.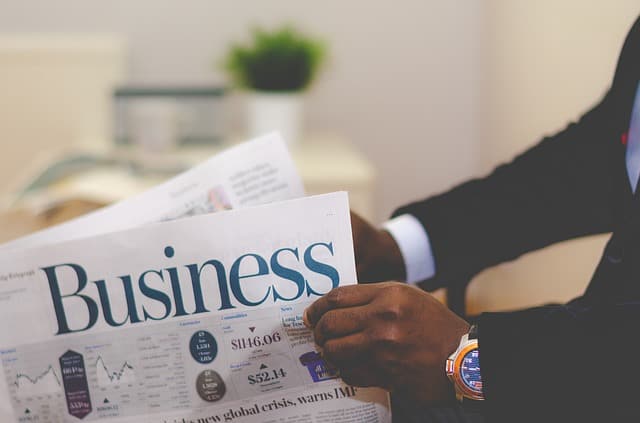 The importance of tools and apps for businesses
There are countless reasons why businesses should use tools and apps. First, they can save time by automating mundane tasks like data entry or customer service, allowing you to focus on more critical aspects of your business. They can also help streamline processes, making managing projects and collaborating with team members easier. 
Another critical benefit is accessing data and insights to help you make informed decisions quickly. Finally, they can provide valuable insights into customer behavior, allowing businesses to make smarter decisions and optimize operations for maximum efficiency.
For small businesses and startups, having access to the right tools and apps can also make a big difference in staying one step ahead of the competition. With the proper application, you can gain a competitive edge by gaining insights into customer trends or responding quickly to new market conditions.
Top 10 business tools and apps for 2023
The following are 10 of the best business tools and apps available in 2023.
Zoom: One of the most popular video conferencing platforms, Zoom will be an essential tool for any business in 2023. With its intuitive user interface and robust selection of features—including virtual backgrounds, screen sharing, and real-time collaboration—Zoom is the perfect choice for remote meetings and virtual events.
Notion: Notion is a powerful all-in-one workspace app for organizing notes, projects, tasks, and more. Its intuitive drag-and-drop design makes it easy to customize your workspace, keeping everything you need in one place for maximum efficiency.
Microsoft Teams: Microsoft Teams is an easy-to-use collaboration platform that puts everything you need—chat, file sharing, and meetings—all in one convenient location. It's ideal for businesses that want to facilitate better communication and collaboration among their employees—no matter where they're located.
Asana: It helps simplify project management with intuitive task tracking and collaboration features. It allows you to assign tasks, set deadlines, track progress, and keep everyone on the same page—all in one easy-to-use platform.
Trello: Trello is an excellent tool for visualizing your projects and getting organized. With its Kanban boards, you can easily organize tasks into columns representing each completion stage. It's perfect for teams looking for an efficient way to manage their workflows.
Dropbox: Dropbox is one of the most popular cloud storage solutions available today, making it easy to store and share files securely in the cloud. You can access Dropbox from any device with an internet connection, allowing you to quickly find what you need, no matter where you are.
Slack: Slack is a great way to communicate quickly and efficiently with your team members. Its intuitive interface allows you to create dedicated channels for specific topics, making it easy to stay organized and find what you need when you need it.
Google Docs: Google Docs is an online word-processing program facilitating document collaboration. With its real-time editing and commenting capabilities, multiple users can work together—from anywhere worldwide—to get the job done faster. 
Adobe Creative Cloud:Adobe Creative Cloud includes a variety of creative applications for creating everything from webpages to videos and graphics. It's perfect for businesses that want access to the industry-leading tools professionals use.  
Free fax online: Free fax online is an easy-to-use online faxing solution that allows you to send documents securely and for free. It's great for businesses that need to send documents quickly and without the hassle of finding a fax machine.
How to make the most of business technology and tools
No matter which business tool or app you choose, using them to their fullest potential is essential. Here are some tips for boosting your productivity by making the most of the technology available:
Utilize collaboration features like shared workspaces, chat, and real-time editing to complete tasks faster.
Use task-tracking and project-management tools to stay organized and on top of your tasks.
Invest in robust cloud storage solutions to ensure your data is backed up and secure.
Take advantage of video conference platforms to keep your team connected—even when they're working remotely.
All in all
These ten business tools and apps will be essential for any business in 2023. They can help you stay organized, collaborate more effectively with your team, and access the data insights needed to make informed decisions quickly. With these tools, you can boost your productivity and take your business to the next level.
In today's fast-paced world, businesses need to have the right tools in place so they can maximize their productivity and get results quickly. Businesses can increase their efficiency and performance by investing in quality apps and software solutions.