Build and manage your school of magic in Schools of Magic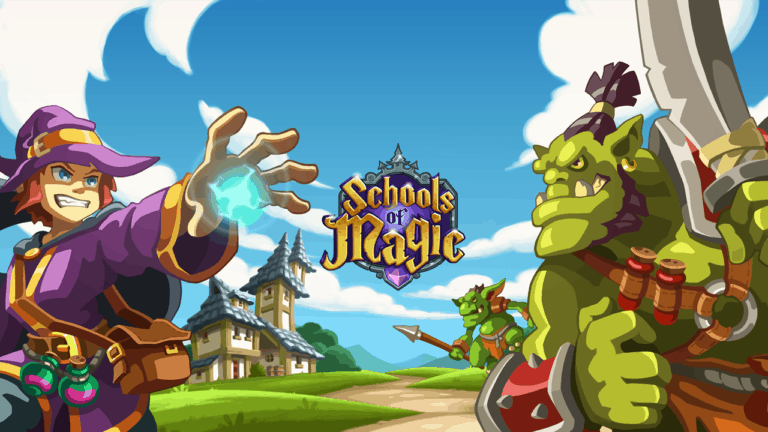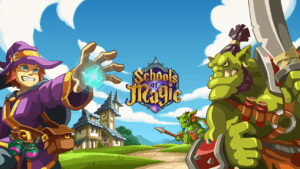 Schools of Magic is a complete adventure game that combines resource management and real-time combat.Build and manage your own school of magic and take on powerful wizards and sorcerers to become the most powerful mage in the kingdom.
Free the kingdom from the four great schools of magic that hold the world in their tyrannical grasp with dark arts. Defy and defeat druids, arcane mages, priests, and the dreaded necromancers in epic battles of arcane power.
Fight against other players' wizards in awesome real-time multiplayer duels. Defend your school from the attacks of other wizards and assail rival schools.
Train your wizard in the school, improve the infrastructure to research new spells, and equip yourself with fantastic magic objects you can use in battle.
Enter a world filled with magic and mythological creatures. Orcs, minotaurs, griffons, and other enchanting creatures await you in Schools or Magic.
FOUR GAME MODES:
■ School management: develop your school to attract new apprentices, research new spells, and improve your wizard.
■ Player vs. Player (PvP): fight against other wizards online in real-time multiplayer battles.
■ Campaign: venture into this magic world to defeat the four great wizards who have taken hold of the world using their dark arts.
■ Customize your wizard: equip your wizard with hats, caps, robes, capes, rings, and different weapons that grant special powers and skills.
KEY FEATURES:
★Fight real-time battles of arcane power.
★ Collect different magic objects and weapons to equip your wizard with.
★ Challenge other wizards online.
★ Discover incredible magic weapons.
★ All the game modes can be played for free.
★ Invite your friends and play with them in real time.
★ Chat with other wizards.
★ High-resolution graphics.
★ Sign in to Google Play Games to play on various Android devices.
★ Optimized for Android tablets and cell phones
Schools of Magic is available free on the App Store and Play Store. There is the in-app purchases acts to shorten waits and other additional services like. Go ahead to download via the badge below.