How Do I Prepare For My VA Appeal?
Getting a successful VA disability claim will often call for a valid proof of service connection, after which the VA will assign a rating to your case. Unfortunately, this process does not always equate to a win for all veterans. Luckily, service personnel can still appeal the VA's decision when this happens. Preparing for this step will be critical, with errors likely to ruin your chances of a disability claim. Listed are some steps that can help with this.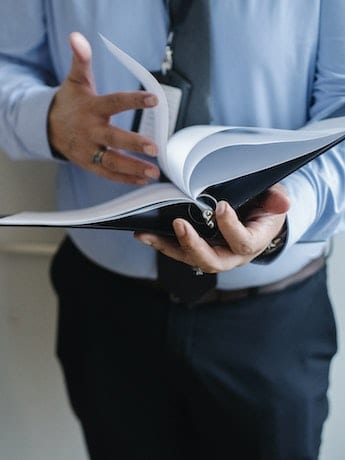 Contact a VA Disability Specialist
While all information regarding the VA appeal process is available online, having a lawyer who understands this process will be vital for your case. An attorney specializing in this area understands the various processes you can utilize for your appeal options. These may include a higher-level review, supplemental claim, or an appeal to the Board of Veterans. The details of your denied claim will inform your lawyer of the most favorable appeal option, allowing you to gather the proper evidence for your claim.
Get a Copy of Your VA Case File
The VA keeps a record of disability claims filed by veterans, acting as crucial evidence for your appeal process. With this in mind, ensure that your file includes information such as your medical records, application, code sheets, and the rating decision on your claim. The VA claim, also known as the C file, can be accessed through your attorney since this information is often digital.
Another option for getting this information will be contacting your local VA regional office. Veterans are required to fill out the VA form 3288, allowing the VA to release all the necessary details. The C –file will help provide possible reasons why your claim was unsuccessful, allowing you to have alternative solutions to increase your chances of a successful claim.
Collect All Appropriate Records
Your records will be the foundation for your VA appeal, with any omissions leading to another unsuccessful claim. Some vital records to keep close by include your medical records. This could be statements from the VA for your treatment visits, the military and civilian care centers. Deployment statements will also be helpful for your claim, with these records stating areas of your active service. These also play a vital role in establishing service connection incidences, allowing the VA to review your case efficiently.
Other records helpful for this stage include correspondence between you and the agencies involved in your case. An example will be the C-file, as noted above. Work records stating reasons for dismissal will also be ideal, along with testimonials from loved ones indicating hardships to your daily routines due to disabilities.
Notify the VA of Significant Changes In Your Life
Your medical details are just part of a VA claim, with the agency also interested in other changes in your life. These could be instances where you get a dependent such as a child, or when you get married. Since these family members will comprise a large part of your beneficiaries' payout, they will likely alter the final decision on your compensation claim.
Conduct a Mock Review
A mock review will also be essential for helping you understand the various appeal hearings, allowing you to preview the procedures during your case. An attorney can help guide you through this, giving you tips on the various responses that will boost your chances of a successful claim. Ensure that you also master the details on your documents, keeping you on track of the significant occurrences in your case.
The above steps will set you apart for a successful appeal case, allowing you to get a seamless VA disability appeal process. Ensure you have a copy of your VA case file, with the appropriate records also essential for your appeals claim. Keeping the VA in the loop of significant changes in your life will also boost your case, with a mock review and utilization of a VA disability attorney being other ways of preparing for a favorable outcome.