Magnifying the Good: Charity, Philanthropy and the Power of Foundations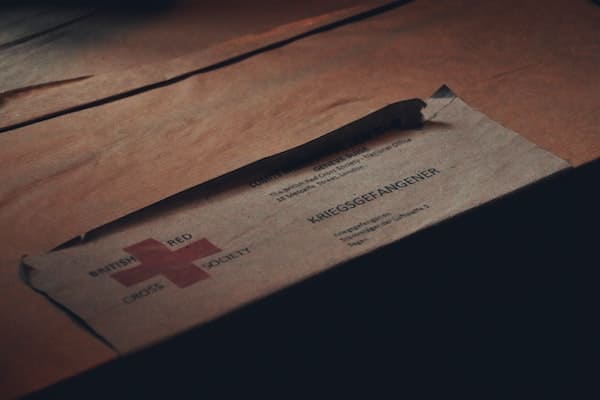 "The greatest use of a life is to spend it on something that will outlast it," the American author and philosopher William James once wrote.

That enduring sentiment has built hospitals, schools and homes around the world — while generating far-reaching global change with an array of health, economic and educational outreach initiatives.

In many cases, these good works are performed through a charitable foundation, a dynamic instrument of philanthropy that transforms family and institutional wealth into a powerful force of hope, promise, and prosperity.

Foundations can be large legacy institutions, backed by generations of achievements and exponentially growing endowments. On the other hand, they can be smaller family ventures that reach out with innovative perspectives and targeted assistance — helping people one by one, community by community. If you are thinking of starting a nonprofit organization then it would be valuable to utilize the services of a private foundation administration group. These groups assist in tasks such as devising grantmaking strategies and aid in ensuring that your organization is legally compliant by handling a number of administrative duties.

In Canada, a prime example of this is the Moez & Marissa Kassam Foundation, led by Marissa and Moez Kassam. Their recent $2.5 million donation to Toronto's Sinai Health is precisely targeted and highly effective: The fellowship program that is to be created with the donation will train international medical professionals who will learn from the world's leading experts in science and medicine at Mount Sinai Hospital, all from the comfort of the Toronto facility. At the end of the fellowship, they will return to their home countries and apply the advanced knowledge and procedures they have learned, ultimately revolutionizing healthcare in countries which may not have had access to these techniques otherwise.

According to Sinai Health, the generosity of foundations is key to creating new programs, funding research, and multiplying the resources available to the professionals who work so tirelessly to battle disease and save lives.

Philanthropic ventures such as the Moez & Marissa Kassam Foundation are "essential for advancing research, care, and outcomes for those facing cancer, high-risk pregnancy, stroke recovery, and other conditions and diseases," says Sinai Health. "Thanks to philanthropy, [Sinai Health] helps fund world-class facilities and offers patients access to some of the most impactful clinical trials and studies that have taken place over the past 30 years."

This is one example of the way a foundation can make a real impact in communities across the globe. After decades of success, many smaller foundations will join the ranks of the biggest international charitable foundations. According to a report in Lifestyle Asia, these are the seven wealthiest foundations in the world today that are focused on health and medical issues:

Bill and Melinda Gates Foundations, USA

This well-known foundation focuses on poverty and disease in developing countries. "It partners with the public and private sectors to accelerate the process of delivering solutions to the people," notes the report. "For instance, it has funded many organizations in third-world countries to provide children with vaccinations for many deadly diseases."

Howard Hughes Medical Institute, USA

This medical research and philanthropic institute "provides prolific scientific minds with the necessary resources to study and contribute to ground-breaking inventions to enhance healthcare facilities globally."

Novo Nordisk Foundation, Denmark

This foundation began 100 years ago, with the mission to treat and prevent diabetes around the world. Today it invests in companies that are dedicated to improving health and fighting disease on a global scale.

Robert Wood Johnson Foundation, USA

"The institution works alongside numerous hospitals, healthcare facilities and community groups. It also funds other organizations that take initiatives to create a healthy community. Their grant programs help find solutions with transformative potential and model interventions that have a significant impact on improving health, research and evolution of major health problems."

Ford Foundation, USA

"The Ford Foundation was established in 1936 with the vision to use its resources for scientific advancement, education and public welfare. The organization works in many developing countries including Brazil, China, Eastern Africa, Nepal, India, Sri Lanka and Indonesia now."

Wellcome Trust, UK

This charitable organization focuses on mental health, infectious diseases and climate change across the globe. The Trust came into existence thanks to the medical supplies and wealth, among many other things, left by the pharmaceutical entrepreneur, Henry Wellcome.

Mastercard Foundation, Canada

Mastercard Foundation's Young Africa Works program seeks to improve health and overall conditions in the continent by fighting poverty through various ways, one of which is by aiming to create 30 million new jobs by 2030.