The ultimate guide to starting a construction business 
Why start a construction company? The answer is simple. Construction work is the second most common job in America, and it pays well. It's also becoming more difficult to find skilled workers, so now it could be the perfect time to jump into this industry! Take this article as your ultimate guide for starting a construction business. You'll learn everything you need to know, from how much it costs to start your own company, what equipment you'll need, where you can get help with financing, and much more.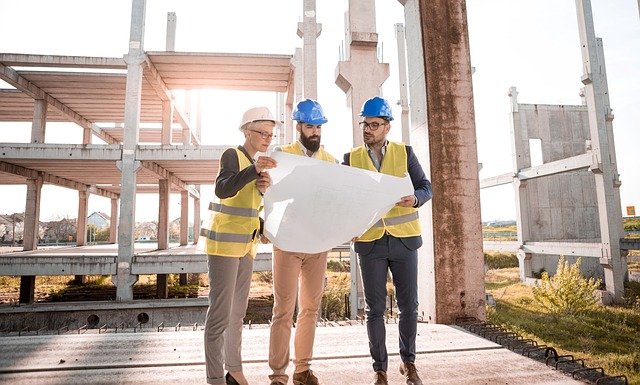 Why construction? 
The construction industry is one of the largest and most important sectors in the United States. In fact, it employs more than 10% of the American workforce! That's a lot of people, making this an ideal industry to get into if you're looking for stability and good job prospects. Construction work is also one of the highest-paying blue-collar jobs, so it's well worth your time.
Project types 
When you're starting your company, there are two general types of projects to consider. The first is residential – these are homes for individual families. You might also do new home construction and renovation/repair work on existing structures (such as adding a room or replacing a window). The second type of project is commercial – this could be anything from a new office building to a restaurant. 
Do some market research 
Before you start your company, it's a good idea to check out the competition in your area. Try and find out what other construction companies in your city or neighborhood are doing. If you can get some contacts from them, even better! You'll want to look at how much work they've been getting, where their projects are located, and what kind of services they offer. This information will help you better target your business and determine where you can find success.
Find your niche 
Once you've done some research, you'll want to find your company's niche. This means finding out how you can do things better than the competition. Maybe there are certain types of projects that they aren't taking on due to time constraints or high costs – but these could be ideal for you! You'll also want your services to be unique in some way. Maybe you'll specialize in renovations or high-end homes, or maybe your company can take on jobs other companies are too big to handle. 
Source the right materials for the right price 
Nowadays, you can buy screws online or any other essential material that you care to think of! It pays to shop around, buy in bulk, and look for good deals. For example, you'll often find that buying tools and equipment in bulk can save you money in the long run. However, don't forget to keep an eye on the quality of these goods too – being able to offer work using the best quality fiberglass, brick, stone, etc., will ensure that your business's reputation remains intact.
Beyond this, you might also have to forge partnerships with other companies in the construction and construction adjacent industries for the hire of equipment which may not be profitable for you to buy outright. For example, if your niche is going to be the undertaking of full room or home remodels, it would be worth, perhaps, contracting with waste removal specialists offering roll off dumpster rental Dallas (or wherever is local to you). Having agreements with reputable companies for necessary hire equipment ensures you will be able to complete each job with great service and top-notch professionalism.
Get clients 
One of the most important aspects of any business is getting clients. This can be done in a variety of ways, but some tips include advertising your services in the local newspapers or online, putting up flyers in public places, or even going door to door. You could also offer free estimates to potential clients, which will give them a taste of what your company can do for them. As your business grows, you'll also want to consider networking events and joining trade organizations in your area.