Various Types of QuickBooks Products That Are Beneficial to Your Business
Many different types of Quickbooks products can benefit your business. These range from QuickBooks Online to QuickBooks Enterprise. The most important thing is to decide which will work best for you and your company.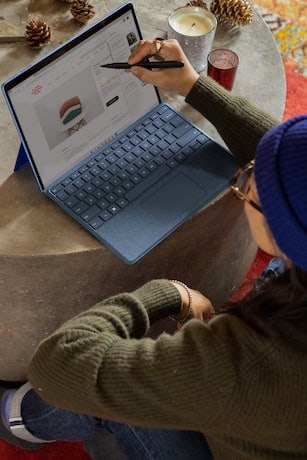 QuickBooks Online
QuickBooks products are a great way to keep track of your income and expenses. They also come with built-in features to automate tasks.
With a wide range of features, it's no surprise that QuickBooks is one of the most popular accounting programs. It helps small business owners to manage their accounts online with a few easy clicks using Quickbooks software products.
The program offers multiple cloud-based solutions, including mobile applications for Android and iOS. Users can connect their bank and credit card accounts, manage their employees, and create professional invoices.
You can also access your QuickBooks files from any device. This feature makes the software more useful to you. For example, it automatically syncs with other connected devices so that you can access your information anywhere.
Other key features include multi-currency support and the ability to manage international currencies. This product also consists of an advanced inventory tracking tool and invoice status tracker, making it a must-have for many businesses.
QuickBooks also supports eCheck and contactless payments through its mobile application. These payments enable you to take advantage of early pay discounts.
QuickBooks has an Online Help Desk, which can help users fix common problems. Customers can also communicate with the program using free messaging options.
When it comes to QuickBooks, there are three versions to choose from. Each version has different benefits, which are determined by the size of your business.
QuickBooks Enterprise
QuickBooks is one of the most popular accounting software options for small businesses. With a simple-to-use interface, it can help you track business expenses, invoices, and customers. You can create professional invoices and connect your credit card and bank accounts using QuickBooks.
While there are several different QuickBooks products, the most common is the Desktop and Online versions. Both offer various types of plans that vary by business size.
If you are a smaller company, start with the QuickBooks Online plan. It includes automatic synchronization among your connected devices. This makes it easier for you to manage your accounts on the go.
For medium to large-sized companies, consider the QuickBooks Enterprise version. It offers more advanced features and customizations. However, it is more expensive. Intuit recommends new users test the specific software for six months before going live.
QuickBooks Pro is also a good option for business owners. This product is designed for Windows and Mac users. The software can be purchased yearly or monthly.
QuickBooks Premier is designed for users who are experienced in accounting. The program can support five users. Some of its best features include industry-specific functionality.
QuickBooks is an excellent tool for preparing tax reports. Having accurate financial statements is an integral part of any business. You can automatically import and export reconciliation reports to Excel using the software. You can also send reminders for overdue payments.
QuickBooks Payroll
If you are looking for a way to keep track of your business's transactions, consider using various QuickBooks products. These programs are great for small and medium-sized enterprises and can save time and money.
For starters, QuickBooks has an automatic billing feature. This lets you create recurring invoices. You can also track your customer's receipt of your invoices and payment status.
Another handy feature is the eCheck payment option. In this case, you can use a credit card to accept payments directly from your invoice. Aside from that, you can send reminders for overdue payments.
QuickBooks offers a free mobile app, which is helpful for on-the-go bookkeeping. It is compatible with iOS and Android devices. Using these apps, you can manage your accounts and communicate with customers.
QuickBooks Online is another great tool for small business owners. It provides a user-friendly interface, which is ideal for on-the-go bookkeeping. There are four plans to choose from, including a basic plan with all the necessary accounting tools.
The Pro version is perfect for users who already have accounting experience. Those who don't should avoid the Premier plan. However, you can upgrade your plan as your business grows.
Depending on your type of business, you can use the online or desktop versions of QuickBooks. Each version is designed for different kinds of companies.
QuickBooks for Mac
QuickBooks products offer a variety of features and benefits. Some include online billing, credit card integration, customer communication, and more. However, it is essential to choose the right type of product for your business. There are different types of QuickBook products to suit various needs, and your choice will be based on your company size, industry, and preferences.
If you are a small or medium-sized company that uses QuickBooks, you can choose between QuickBooks Online and Pro. The latter version supports a broader range of features and is perfect for larger businesses.
On the other hand, the self-employed version of QuickBooks is ideal for freelancers and independent consultants. It has a simple user interface and a variety of essential features. Alternatively, you can opt for QuickBooks Premier, a localized version of QuickBooks.
Intuit's QuickBooks products come with reliable reporting tools. You can create professional invoices and track your expenses, unpaid bills, and upcoming payments. Aside from the standard functionality, you can customize the invoicing process and change the language to your customer's preference.
You can use your iPhone to import expense data into QuickBooks automatically, and you can take pictures of receipts. Also, QuickBooks allows you to create invoices that include your company logo, colors, and other information. This way, you don't have to worry about losing paper receipts.