The Benefits of Lifeline Cell Phone Services for Low-Income Families
Get a free government phone with New York Lifeline or the new Affordable Connectivity Program (ACP). ACP accepts more programs and has a higher income level threshold than Lifeline.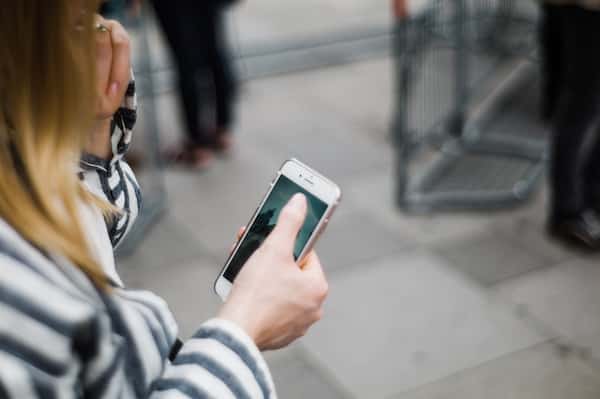 The Lifeline Assistance program discounts monthly telephone and broadband internet service for eligible low-income households. The USAC or Universal Service Administrative Company manages it. Each autonomous economic family is only eligible for one Lifeline discount, whether wired or wireless.
Access to Emergency Services
A government aid program called Lifeline offers free minutes and monthly calling services. The Universal Service Administration Company (USAC) is in charge of running the program. Only one Lifeline benefit may be used per home, and the reduction is taken off each month's service charges.
Several local Lifeline cell phone providers participate in the program, including the three largest national carriers and many local and regional companies. Lifeline cell phones are available in close to 40 states, and the program is expanding to new areas at a rapid pace.
Lifeline also offers the Affordable Connectivity Program (ACP), which provides a monthly discount of $30 (up to $75 for residents on Tribal lands) on broadband services and internet-capable devices. Households are eligible for the ACP based on either income or participation in government assistance programs.
Access to Information
The government-subsidized Lifeline program allows eligible low-income wireless customers to save at least $9.25 monthly bills. Eligible households receive a free smartphone and monthly data, texting, and minutes on one of America's largest 4G LTE and 5G networks.
In addition to the government subsidy, local providers offer free smartphones and accessories for qualifying Lifeline subscribers. Customers can choose between a Samsung or an LG Android phone and get the tools to set up their device with just five minutes of simple, guided instructions.
To receive the government-subsidized Lifeline benefit, customers must recertify their eligibility annually by submitting proof of income and other qualifying documents. Failure to recertify can result in de-enrollment from the program. Please visit Lifeline's Get Connected website for additional details on the recertification procedure. Additionally, customers should be aware that each family is only eligible for one Lifeline benefit, such as a home phone or mobile internet service. A federal crime carrying fines, jail time, or removal from the program breaks this regulation.
Access to Education
The FCC created Lifeline to ensure low-income households can afford communication services. The program discounts eligible subscribers on their monthly phone or broadband Internet service. In some cases, providers may offer a free wireless device upon enrollment. The discount applies to a single voice, broadband, or bundled voice-broadband plan.
Education is the key to escaping poverty. Without it, children are less likely to find jobs and more vulnerable to abuse and neglect. Education also allows children to become more informed, which can empower them to fight against poverty and inequality.
In 2018, the FCC introduced a new computer system to improve eligibility verification. Unfortunately, the system has not been as effective as expected. The system needs access to crucial federal and state databases in many states. As a result, Lifeline enrollment has dropped dramatically.
A free government cell phone is one of the best ways to ensure your family can stay connected and receive important information. You can apply online and qualify for free phones, services, and data by proving you meet the requirements.
Access to Health Care
The Lifeline program is designed to help consumers afford a phone and broadband internet service. Eligible households can receive a monthly discount on their phone, internet services, or even a discounted computer or smartphone depending on the provider. The participating phone or internet service provider will enroll you in the program, manage your account, and answer any questions about your benefit. You might have to provide proof, such as pay stubs, a tax return, or evidence that you've participated in one or more qualifying aid programs.
Access to Employment
Using your Lifeline discount to get free cell phone service is one of the best ways to access employment opportunities and stay connected. The program helps you find and keep a job to provide for your family, pay bills, and maintain a stable home environment.
Lifeline is available to eligible low-income consumers in every state, commonwealth, territory, and Tribal land. You can qualify if you or someone in your household receives assistance programs like Food Stamps, Supplemental Security Income (SSI), Section 8 Federal Public Housing Assistance, or the Veterans Pension or Survivors Benefit. You can qualify if your income is 135% or less than the Federal Poverty Guidelines.
You can use your Lifeline discount toward traditional landline phones, wireless mobile phones, or bundled voice and broadband Internet services. Each provider has its prices and terms, but all providers must follow national Lifeline rules. The provider will give you a free phone or tablet to connect you to your community if you qualify.